$

10.00 –

$

16.00

These small plastic replacements will reduce your home waste!

Scroll down for more information!

10% of proceeds will go towards supporting White Cane Day, an educational event on blindness and guide dogs happening on 5 October 2019.

Select options
Our Products
$

7.00 –

$

25.00

Our bold and graphic prints add a little fun to your daily household chores!

Scroll down for more information.

Select options

$

14.00 –

$

14.50

Support fair trade with these intricately carved kitchen essentials – great for jams and spreads!

Scroll down for more information.

Select options

$

18.00

Your plates and cups are going to be squeaky clean!

Scroll down for more information.

Add to cart

$

12.00 –

$

30.00

Reusable alternatives to disposable pads. Washable cloth pads that are leak-free and environmentally friendly!

Scroll down for more information.

Select options

$

3.00 –

$

6.00

Because we all know #plasticstrawssuck

Scroll down for more information!

Select options

$

30.00

Replace paper coffee cups with these functional and chic reusable cups!

Scroll down for more information.

Select options

$

40.00

Perfect replacement for your eco-friendly family's disposable plastic wrap and foil.

Scroll down for more information!

Add to cart

$

8.00

Reusable tea strainers for brewing your afternoon cup of tea!

Scroll down for more information.

Add to cart

$

55.00

This generously-sized Bento Box is the perfect size to fit your morning tea, lunch and snack.

Scroll down for more information!

Add to cart

$

12.00 –

$

16.00

These earrings are re-purposed from everyday items into sustainable accessories!

Scroll down for more information.

Select options

$

6.00 –

$

11.00

A sustainable plastic bag replacement!

Scroll down for more information.

Select options

$

30.00

The perfect size BPA-free lightweight stainless steel bottle.

Select options

$

7.00

Say goodbye to plastic teabags!

Scroll down for more information.

Add to cart

$

12.00

Support fair trade with this petite spoon – small enough to be used as a scoop for sugar, spice, and everything nice!

Scroll down for more information.

Add to cart

$

4.00

Imperfects are products that have been rejected by suppliers due to reasons such as having dents or scratches.

All straws still serve the same function but are not aesthetically appealing.

All straws do not come with the straw cleaner.

Scroll down for more information!

Select options

$

10.00 –

$

15.00

A sturdy and multi-purpose brush cleaner for daily use in the kitchen!

Scroll down for more information.

Select options

$

12.00 –

$

40.00

Practical and durable alternative of plastic cups!

Scroll down for more information.

Select options

$

19.00 –

$

35.00

The evolution of storage bags!

Scroll down for more information.

Select options

$

25.00 –

$

30.00

A great way to eliminating disposable cotton balls and facial rounds from your home!

Scroll down for more information.

Select options

$

12.00

Packed in paper packaging, and made from natural ingredients that break down in the environment – no harmful chemicals!

Scroll down for more information.

Add to cart

$

30.00 –

$

40.00

Replace paper coffee cups with these functional and chic reusable cups!

Scroll down for more information.

Select options

$

86.00

As we strive to live more sustainably, it is important to ensure our children understand the value of environmental protection. In collaboration with Seastainable Co., we curated a Christmas bundle specially for the young ones to encourage the adoption of using reusables and inspire their inner-biophilia.

Each set consists of :

Seastainable Collapsible Bowl
Seastainable Seally Hand Crocheted Marine Animals
Stasher Bag – sandwich size
Unpaper Towels (set of 6)

Comes packaged in repurposed paper bag. Limited run of 4 sets.

Scroll down for more information!

Select options

$

10.00

Imperfects are products that have been rejected by suppliers due to reasons such as being dents, having no scents or being discoloured. All soaps still serve the same function but are not aesthetically appealing.

All soaps are vegan and free from synthetic fragrances, colours, sulphates and parabens.

Scroll down for more information!

Select options

$

12.00 –

$

21.00

Choose your favourite scent to smell your best all day!

Scroll down to find out more information.

Select options

$

40.00

Spring pastel coloured stainless steel containers that nest inside one another for space-efficient storage!

Scroll down for more information.

Add to cart

$

20.00

These oh-so-cute and practical mini stainless steel containers with leak-proof silicone lids are perfect for dips, dressings, sauces, yoghurt, sultanas, nuts, seeds and even travelling with your vitamins!

Scroll down for more information.

Add to cart

$

7.00 –

$

8.50

Floss away with a compostable option! Refills are available as well!

Scroll down for more information.

Select options

$

8.00 –

$

15.00

---

A great way to eliminate disposable cotton balls and facial rounds from your home!

Scroll down for more information.

Select options

$

10.00 –

$

16.00

These small plastic replacements will reduce your home waste!

Scroll down for more information!

10% of proceeds will go towards supporting White Cane Day, an educational event on blindness and guide dogs happening on 5 October 2019.

Select options

$

25.00 –

$

48.00

Our bold and graphic prints add a little fun to your daily household chores!

Scroll down for more information.

Select options

$

9.50

The scent is no longer strong but the shampoo bar is equally functional.

Select options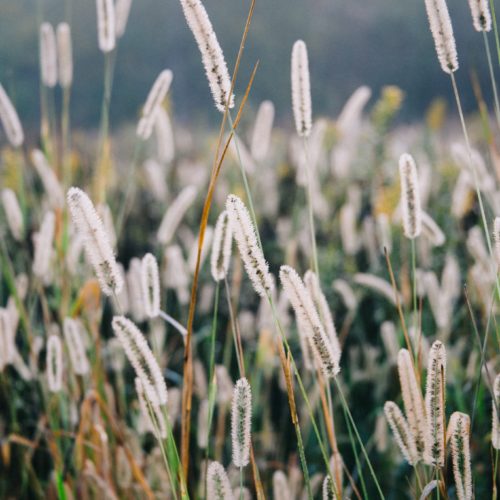 Sustainable Living Made Easy

The Sustainability Project is a Singapore-based business which aims to encourage and inspire the adoption of low or zero waste lifestyle in your life. This is done through 3 arms – Educate, Transform and Inspire.
Transform - Our shop was founded in 2018, with the vision is to inspire the global adoption of a sustainable lifestyle. Our main purpose for the shop? It is to be the platform for enabling low or zero waste lifestyle by providing consumers with a wide range of sustainable products that are of high quality and at affordable prices. We want you to be able to transform those knowledge into action!

We believe everyone has the power to make a difference and make the world a better place to live in.

Our Instagram
Instagram did not return a 200.