We feel you when we say it might be inevitable to incur takeaway waste during this period. With various F&B businesses disallowing BYO, the demand for single-use plastic products is soaring and takeaway supplies are even running out. Living sustainably is getting tougher and tougher.
Read more: Can we BYO during this period?
Instead of getting dejected over it, we are here to tell you that it is fine to incur accidental waste throughout your zero-waste lifestyle! What matters is our efforts and trying to maximize the use of plastic disposables by giving them a second life. In other words, we can also reduce our overall consumption by reusing containers as well.
Of course, while practicing a sustainable lifestyle is important, reusing containers responsibly and ensuring that they are clean by washing them with soap and water is equally important!
With that, we have compiled a list of creative and practical ideas that you can consider upcycling your plastic containers into 😊
Reuse Container Covers to Make Paint Palettes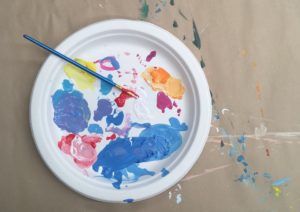 Painting and showcasing your artistic side were popular during the circuit breaker period.
If you are an artistic person or want to be artistic, plastic containers can be reused as paint palettes or trays! Essentially, they also get the job done in terms of blending and separating the colors as well. Additionally, you can always cover the container to save any leftover paint from drying!
Hence, instead of purchasing a special palette, plastic containers and lids should do the trick! After all, it is the artwork that matters, don't you think so? 😊
Household Storage
Do you have supplies like laundry powder, soap detergent, first aid supplies, plastic bags, and even plastic containers lying around the house?.
If your answer is yes, by all means do reuse the containers for your storage needs instead of purchasing new storage boxes! Of course, do remember to wash them thoroughly if you are using them to store cleaning supplies!
Making Your Own Piggy Bank or Reusable Tissue Box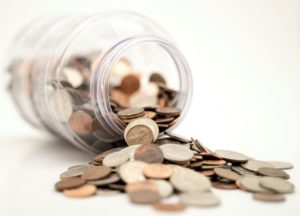 Ever want to start saving money but always fail to sustain? Well, making your piggy or coin bank is a great way to start! Plus, if it is something you make, wouldn't you treasure it more?
For a coin bank, simply use a penknife and make a slit on the plastic lid and you're ready to start! Additionally, you can also cut a longer and larger slit if you wish to slot currency notes.
You can also DIY by painting or drawing on the container to add on a creative twist and make it individualized! I think that the transparency of the containers makes it easier for me to monitor my money-saving habits!
If you have tons of coins jingling in your wallet, start your money-saving habits by saving those $1 and $0.50 coins into the piggy bank. This helps you to declutter your wallet and you'd soon realise that a dollar a day accumulates to a large of money, and it keeps plastic waste away as well! Plus, they are made from plastic containers can last for long periods, which reduces your future purchases too 😊
Otherwise, you can use the container as a tissue box by making a larger and wider slit so that it fits as a tissue box opening. Do remember to tape around the opening area to avoid sharp ends. Then, put in a stack of tissue, cover the container with lid, and pull a tissue from the opening and you're done! Once tissue supplies are low, you can then simply open the lid to refill conveniently.
Repurpose Containers as Room Organisers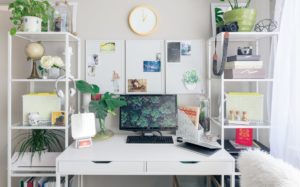 Messy room, messy drawers, and a messy desk? Don't worry, you're not the only one!
Yes we know, there are times where we just want to lay in bed all day and not worry about anything. However, do youknow that tidying our room comes with stress reduction and many other benefits?
While being lazy used to be my thing, the idea of reusing takeaway containers to organize my room was a motivating element. Stationaries, craft supplies, cables, cords, accessories, papers, stickers, and more. I categorise and coordinate them according to the quantities per item!
Trust me, you wouldn't want to see my room before it was decluttered.
And yes it took me ages to declutter. However, the sense of accomplishment that comes after organizing my room was fulfilling!
Also, if you have many miscellaneous items lying around your desk drawers or your desktop, plastic containers are perfect as desk-organizing containers too!
Home Gardening with Plastic Containers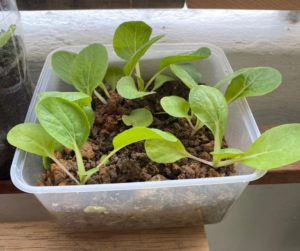 If you love gardening, you would know that having plants in your homes comes with several benefits! From boosting your mood to reducing stress, they also help to improve air quality.
So during this stay-home period, try reusing containers to grow your plants or vegetables! All you need is just soil, seeds, and a clean plastic container.
To show you an example, we grow Bok Choy in our homes! Simply fill the container with soil till 1.5 inches deep and sprinkle the seeds evenly, minimally one inch apart. Then, place them in the open air under sunlight and water them twice a day.
Besides Bok Choy, which can also be eaten as a microgreen, other Microgreens like wasabi mustard, sweet pea, purple tango radish, and more can be grown too. Microgreens are basically vegetables harvested within their first 7-14 days from germination. They can be used in a variety of dishes, smoothies, or juices to provide vitamins and minerals and have anti-oxidant benefits.
To get started, check out Urbansproutz, an urban farming company that also supplies growing kits, seeds, and other urban farming essentials to households. These grow kits contain everything you need including seeds and coco beds that can be used as soil.
What's even more convenient is that their eco coco beds are made to fit into takeaway containers, which means that you can simply put everything together and start your own microgreen urban farm today!
If you are looking for low-maintenance indoor plants, you can also consider decorating your living rooms or bedrooms with aloe vera plants 😊
Storing Your Consumables
Don't have a reusable container to BYO? These plastic takeaway containers would do great as temporary alternatives! Plus, you spend lesser and avoid incurring extra plastic waste at the same time😊
However, do note that takeout containers are made essentially for single-use and it should not be reused for long periods. We would need to cease using it for food storage once it shows signs of spoilage, tearing, changes in appearance or texture. This is to avoid contaminating your food with harmful chemicals that can be released from the plastic!
Also, do keep your plastic containers away from extreme heat to prevent melting or deteriorating the plastic as well and wash them between uses.
If you ever felt burnt out during this stay-home period, take some time off and try repurposing your used plastic containers into something useful for your lifestyle!
We hope that these ideas are helpful in your journey of living sustainably and of course, repurposing plastic containers is not limited to these ideas. Feel free to get your creative juice flowing and share with us how you reuse your containers!
Also, if you aren't already living low-waste, take this time to try out a new journey 😊