Learn About Sustainability From Our Founder, Jo
Whether it is talks, sharings, panel discussions or media features, Jo has the experience for all!
Jo has been avidly sharing her knowledge about sustainability since 2018 with over 15,000 individuals.
Having been in the sustainability space for 11 years and counting, she is able to cover a wide range of topics.
After all, she believes in the power of inspiration through her sharing!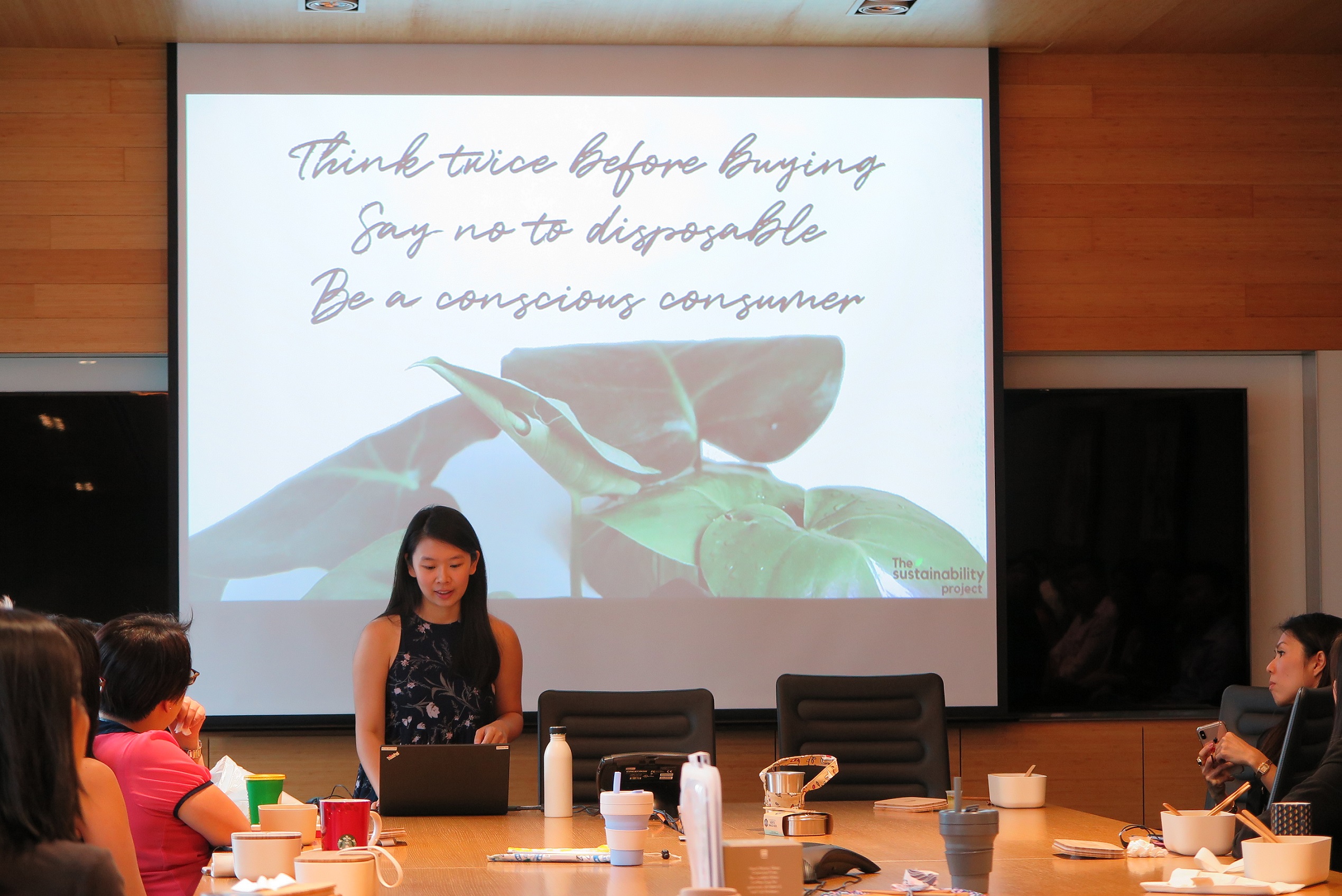 All talks are customised based on your needs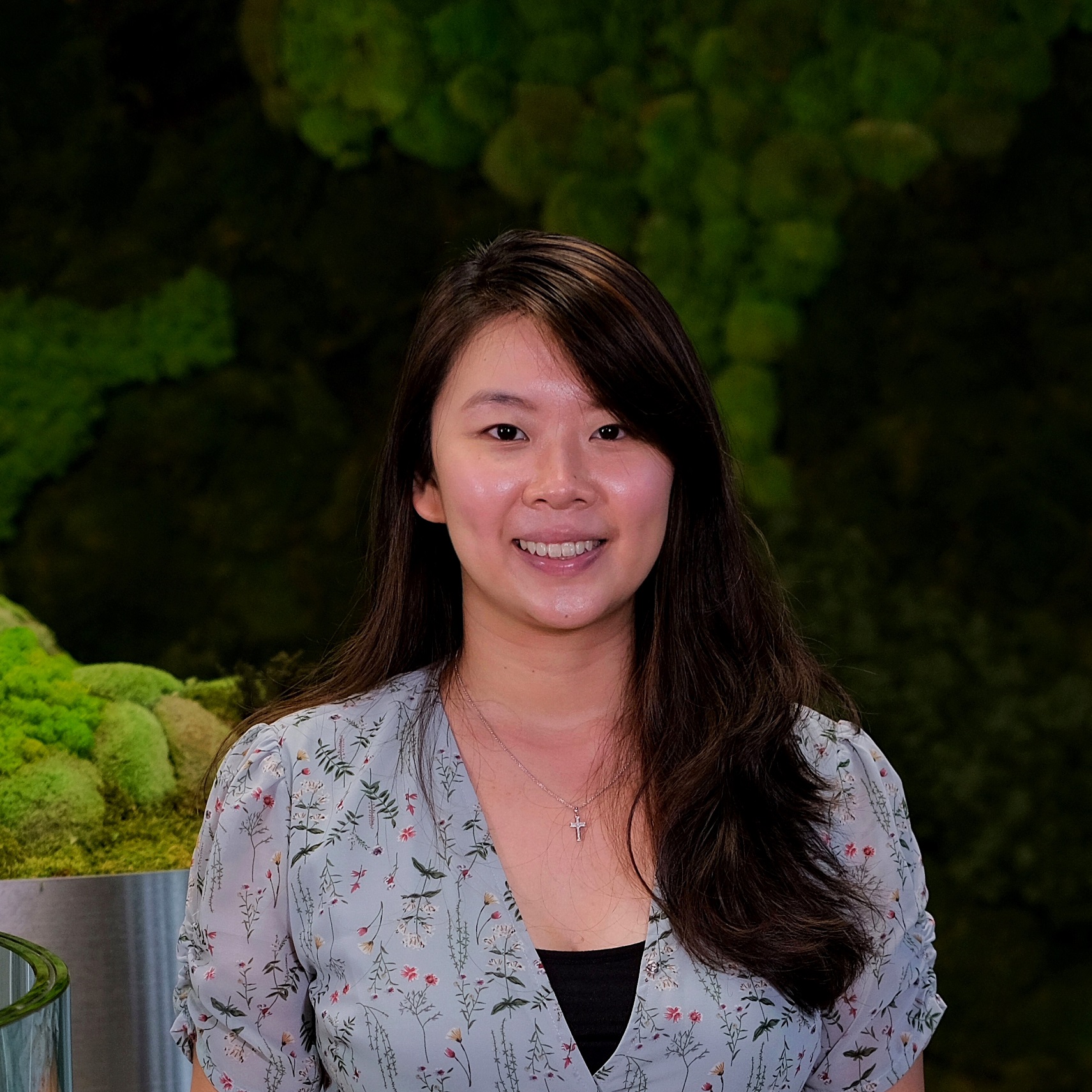 Passionate. 
Jo has been interested in sustainability since 2011. 
Her passion for sustainability caused her to take a leap of faith to start The Sustainability Project in 2018. 
Experienced. 
Jo is one of the pioneers in the sustainability industry.
Her work experience includes writing sustainability reports for organisations and working in a sustainable packaging business. 
She constantly updates herself with the industry news and attend courses to be kept up to date.  
Approachable. 
Her personality is friendly, approachable and always ready to answer any queries you have.
This is why our clients love working with Jo! 
She always has a smile on her face

Individuals Gained Knowledge About Sustainability
Free Talks For the Community
We believe that sustainability knowledge should be made accessible to everyone and anyone.
With every corporate engagement, we pass it on to conduct free talks to the community or educational institution.
By supporting our work, you are allowing us to make that possible.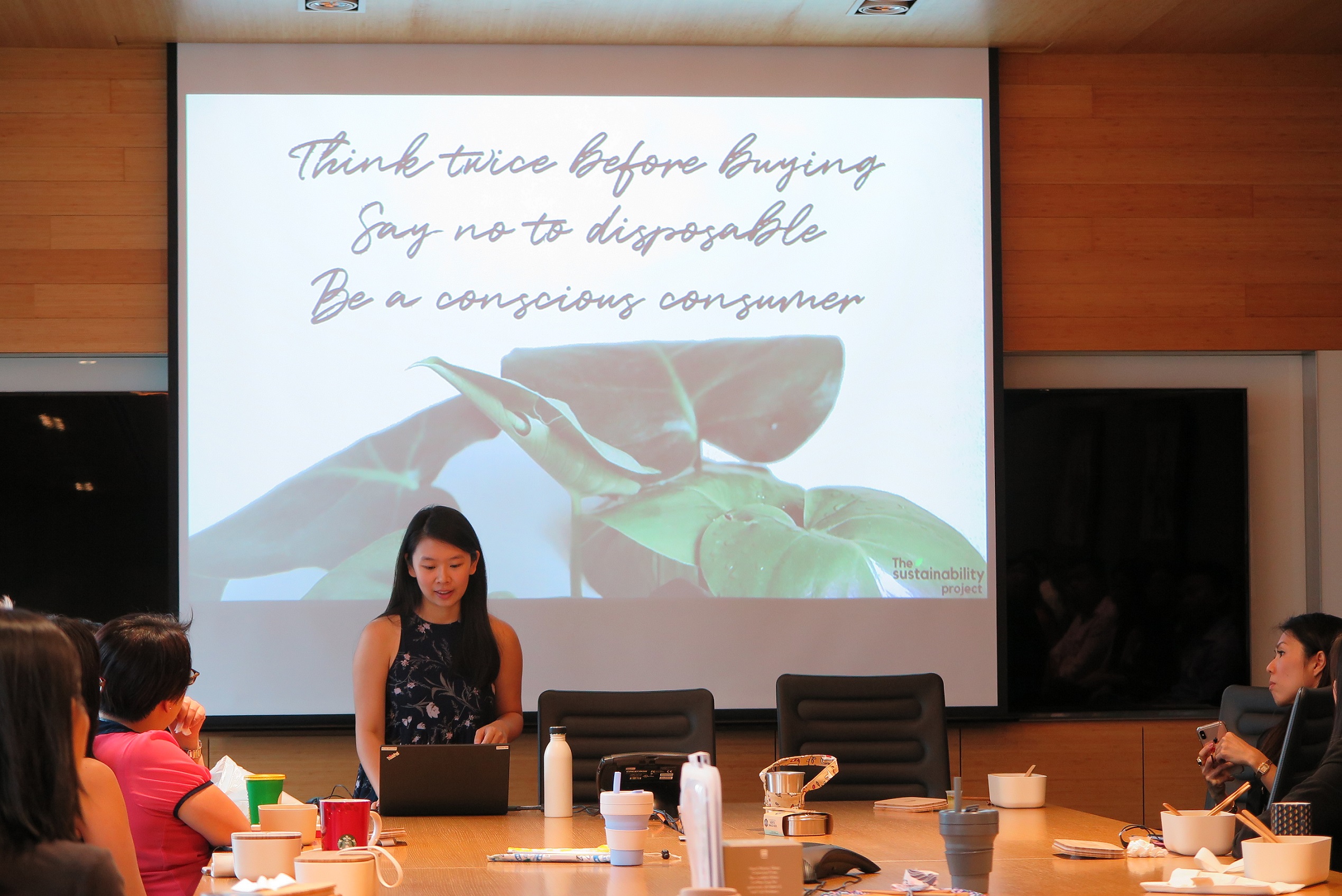 Unfiltered, In All Honesty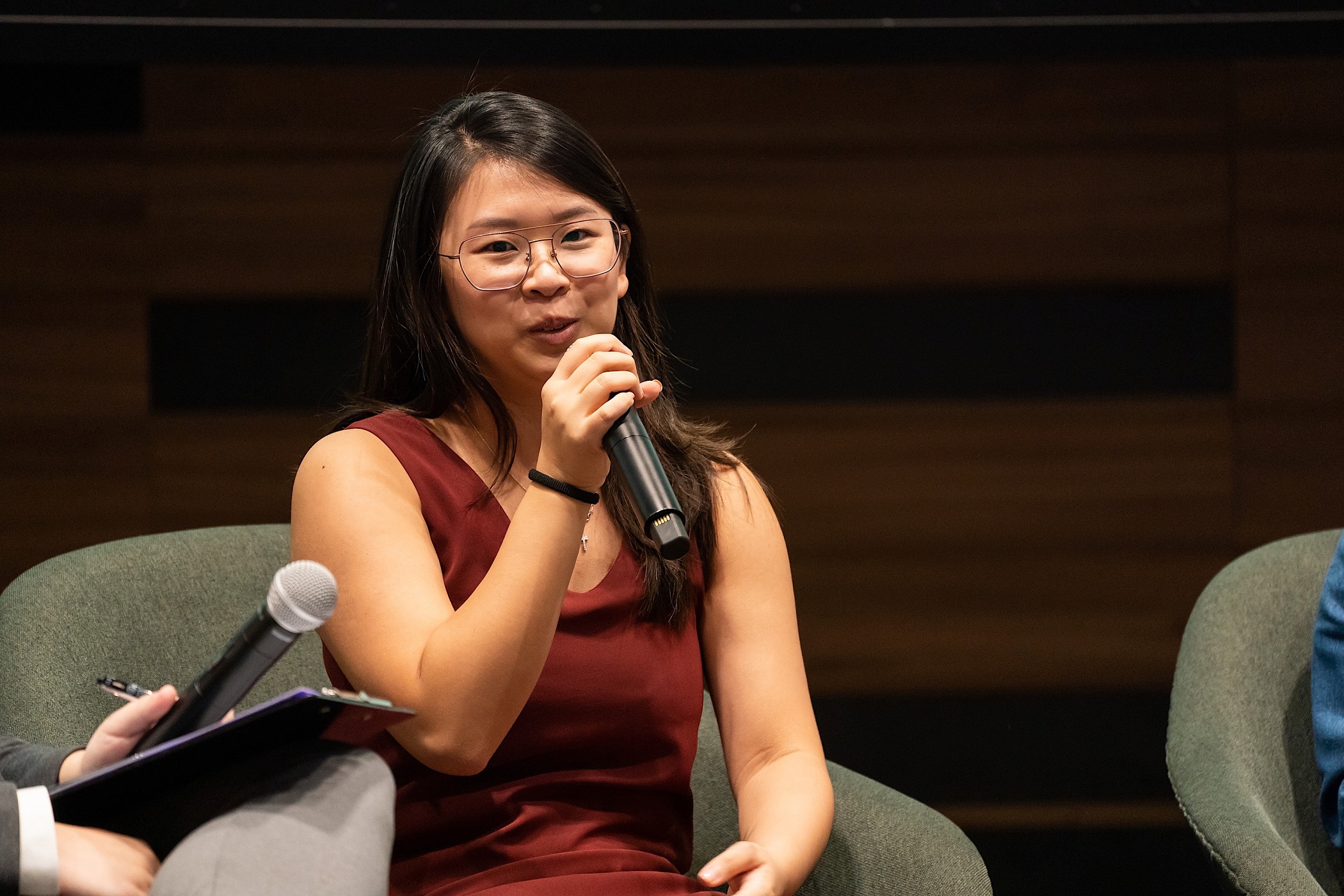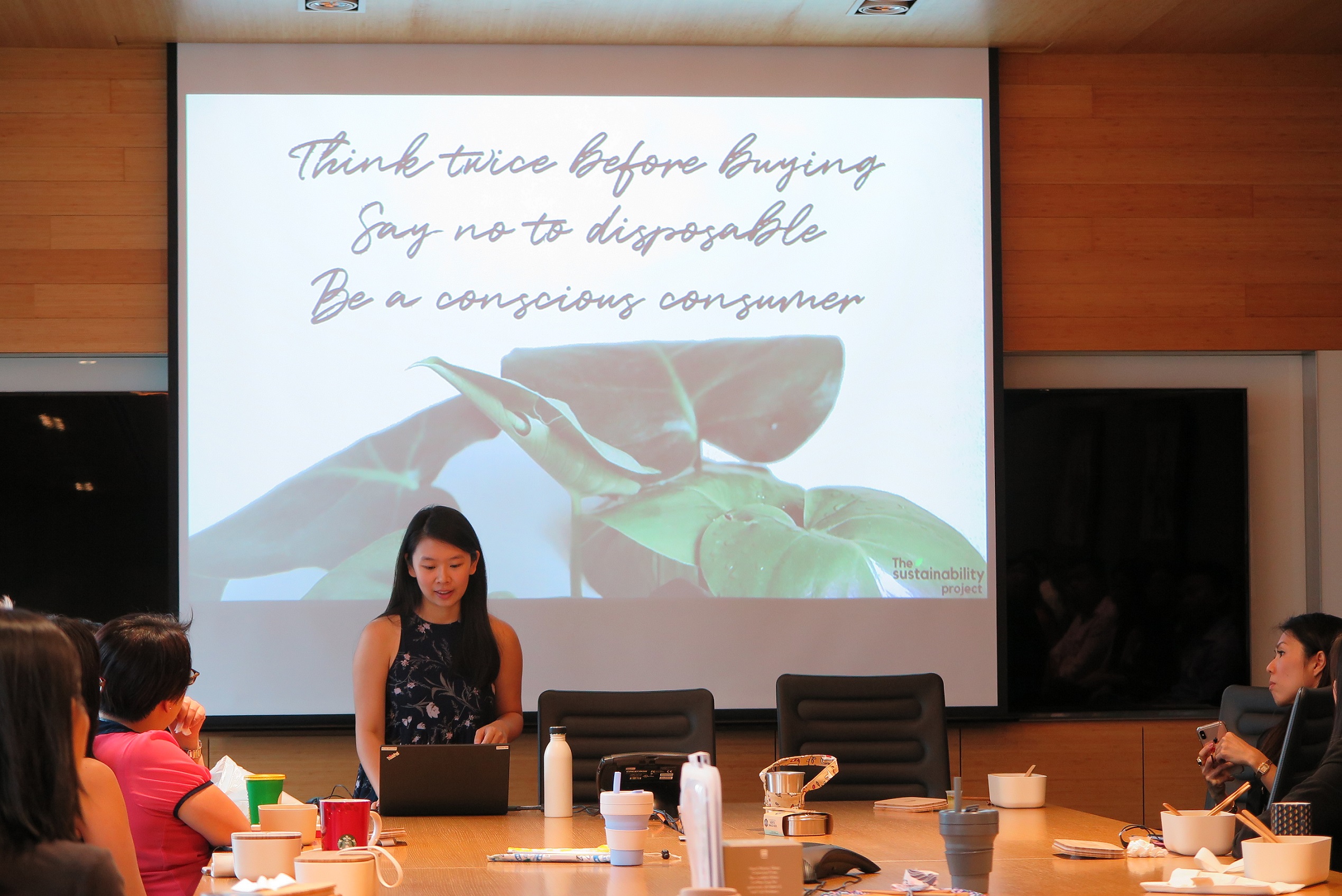 I would definitely recommend Jo as she is easy to work with and patient in accommodating to our different requests.
We invited Jo from Sustainability Project as our speaker to share more on how we can make change for the environment.
She was able to curate additional content to include more on how our other Asia offices can help with recycling in their own countries and this was a plus point.
Her execution of her content was well narrated and easy to understand. She has also included different topic of video sharing which was enjoyable to watch.
Our colleagues really enjoyed it and find that it is informative with some new things to learn. She has good engagement with her audience that makes it more interesting. It has also encouraged our colleagues to start recycling right and how to better practice the 5Rs. Happy to see that colleagues are making positive changes.
Overall it was an insightful sharing and we would love to have her again in future.
– Yati, Pacific Life Re
I would highly recommend Joline as she is friendly and a joy to work with!
We were glad to invite Jo from The Sustainability Project as our guest speaker to our company's Sustainability lunchtime talk session.
She had great energy and gave great 101s on how to adopt a sustainable lifestyle. The sustainability tips and perspective she shared was relatable and felt achievable.
In fact, our colleagues were left motivated by her talk and started to adopt new sustainable habits themselves like bringing their own lunch boxes and reusable cups when ordering take-out and even embracing recycling actively in the office.
It was encouraging to see the effect she has made on the company!
We also invited her a second time round to give us a talk on how to have a sustainable Chinese New Year which was well-received too.
Not forgetting her wealth of knowledge on Sustainability topics, she is able to craft a talk that would best suit your needs.
– Jayne, Nikko AM
Jo is passionate and knowledgeable in the areas of sustainability.
A big thank you and heartfelt appreciation to Jo of The Sustainability Project whom we had collaborated with for SIT's second celebration of World Environment Day 2021.
Throughout the unexpected circumstances due to Covid-19 Phase 2 Heightened Alert, TSP was professional, swift, flexible, and accommodating to achieve the key sustainable messages and deliverables to raise awareness of environmental sustainability among our colleagues and students.
She was engaging and candid while sharing tips on realistic actions to be more environmentally-friendly in the virtual lunchtime talk, How to be a Conscious Consumer. The talk was informative and well-curated.
She also motivated our colleagues to practice the 5Rs, going beyond the 3Rs that we know of.
Not to forget, she is able to customise programmes and design the works that you need!
It was a great and wonderful experience working with TSP!
– SIT
Overall the session was great, the webinar was a good introduction to employees who might not have any knowledge of plastic waste prior to the webinar.
Jo was able to accommodate the content to suit our preferences and she did a great job in educating our employees about the global plastic waste issue.
She was able to share sustainable lifestyle tips which were relatable and easy to adopt in our daily lives. I would highly recommend Jo as she is easy to work with and able to accommodate to our requests.
She is very knowledgeable in the sustainability topics and is able to design a webinar that caters to your needs.
– Naomi, HP PPS Asia Pacific Pte Ltd: 
Jo inspired the attendees to be changemakers and use challenges as stepping stones to success
On March 8, 2021, Joline, was our guest speaker for the International women's day event.
We had a rare chance to hear Joline, a sustainability champion, who is making zero waste approachable for all in Singapore.
Joline spoke about being resourceful, proactive and collaborative to build a thriving business.
Some of the nuggets of wisdom that she shared and we all learnt from included themes such as role of innovation in business and in life as a means to thrive, to remain prepared for hard work, choosing to focus on the positive and fostering great collaboration for success.
She inspired the attendees to be changemakers and use challenges as stepping stones to success. She was professional, competent and a pleasure to engage with.
We would highly recommend her to everyone passionate about sustainability and aiming to learn more from her.
– Women@Clarivate, Singapore Chapter
Let Us Know Your Requirements!
Send us information on your requirements.
Receive an email from us within 3 – 4 working days.
We reply to all emails. If you did not receive a response, please check your junk mail folder!
Arrange a call with Jo to discuss the topic and outline. 
Jo will follow up with the finalised outline to confirm the engagement within 3 – 4 working days. 
Receive the slides 2 weeks before the talk. 
Enjoy the talk and learn from Jo!