Sustainable living means differently for everyone; with our unique lifestyles and preferences, some sustainability tips may work for you but not others. And that's why we came up with this extensive list of tips to help you consider the many ways you can live more sustainably!
Whether you're an active advocate or someone who just wants to kickstart a greener lifestyle, we hope you get a thing or two (or even a hundred and one) out of it!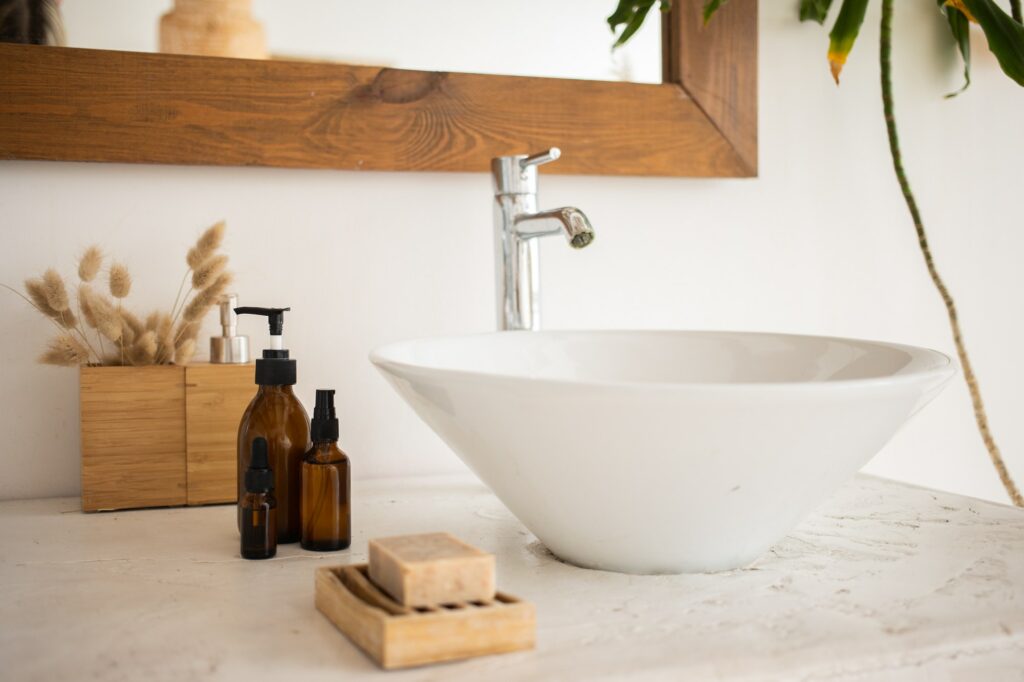 Bathroom
– Switch to shampoo and soap bars
– Use dental floss refills
– Switch to bamboo toothbrushes
– Switch to bamboo or recycled toilet rolls, or, use a bidet
– Switch to coconut fibre toilet brushes
– Take navy showers – shut the water when you're lathering
– Take cooler showers (but don't deny yourself a warm shower whenever you need to wind down!)
– Gargle your mouth from a cup of water instead of a flowing tap
– Use water from hand washed laundry to flush the toilet
– Use hemp soap bags/loofahs/coffee scrubs to exfoliate yourself instead of those with microbeads
– Avoid soaps with antibacterial chemicals as they are water pollutants
– Repurpose old toothbrushes for cleaning
Kitchen
– Switch to reusable kitchen towels
– Use edible cutlery instead of disposable ones
– Use an iron wok instead of teflon based frying pans
– Switch to dish washing soap bars
– Switch to loofah sponges or plastic-free alternatives to conventional sponges
– Close the tap when you're soaping and scrubbing your dishes
– Repurpose water that you use to wash rice, fruits and vegetables (to water plants, flush the toilet)
– Store your fruits & vegetables correctly to prolong their shelf life (read this for more tips)
– Save fruit and vegetables scraps for making broth or composting
– If possible, opt for organic or free-range ingredients (only if you can afford it as they tend to be more expensive!)
– Repurpose food packaging as bin liners (eg. plastic bags that hold vegetables, potato chip bags)
– Tea drinker? Opt for loose leaves instead of tea bags, and use a tea strainer instead!
– Coffee drinker? Opt for low-waste brewing methods like the french press (you can make cold brew too!) or recyclable Nespresso capsules
– Shop at low-waste grocers to refill your pantry without introducing clutter with unnecessary containers
– Repurpose glass jars from jams and sauces to store food or pass them on to someone who will find them useful (eg. UpCircle)
– Repurpose old or chipped ceramic coffee cups as living room plant pots
– Use reusable bowl covers or plates instead of cling wrap
– Repurpose disposable plastic containers, but try to avoid storing food directly as the chemicals can leach on your food
– Use beeswax food wrap instead of plastic cling wraps
– Ugly fruits and vegetables are just aesthetically not attractive but edible. Try UglyFood grocer!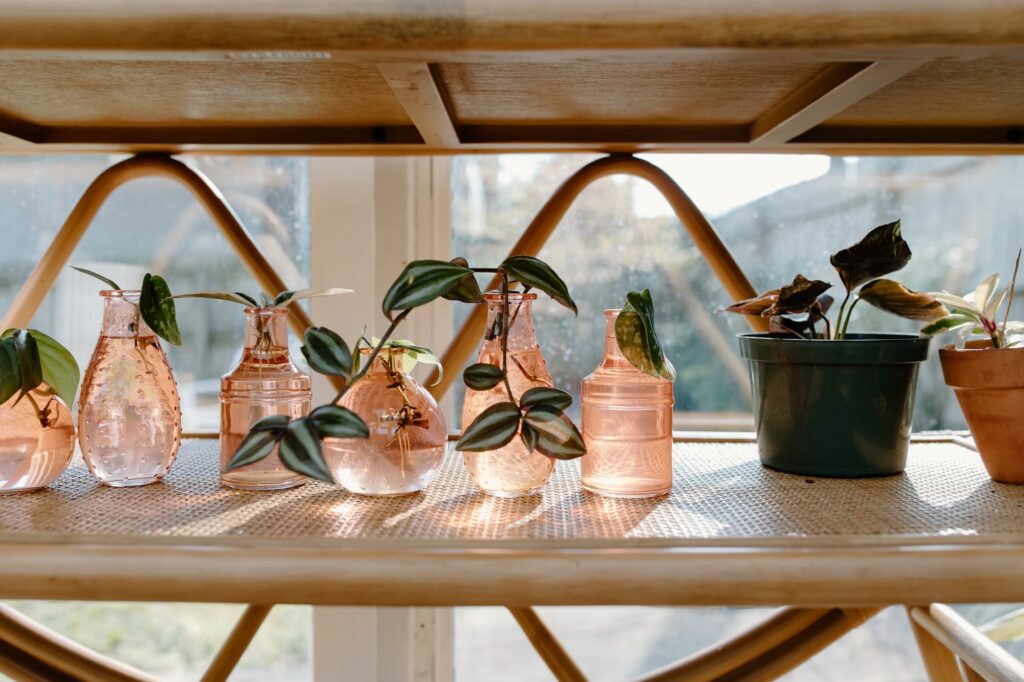 General Home
– Switch off electrical appliances when not in use
– Repair faulty electrical appliances instead of replacing them
– Shop at thrift stores, second-hand furniture shops or marketplaces like Carousell for home decor and furniture
– Shop for upcycled furniture and homeware (find out more here)
– Use wooden furniture instead of metal or plastic
– Repurpose old t-shirts or other fabric materials for cleaning
– Introduce indoor air purifying plants to your home! They keep your indoor air fresh
– Try making your own eco-enzyme cleaners (read here for recipe & tips)
– Open the doors and windows to keep your home well-ventilated, so you spend less on air-conditioners
Office/School
– Keep used paper with blank sides for draft work
– Set up a recycling bin at your work/study space
– Go digital and reduce printing
– Use colour pencils instead of highlighters to reduce plastic waste
– Leave enough empty space in office cabin to have fresh air movement and avoid dust clogging
– Use pen refills (or, you can try fountain pens, they have refillable ink cartridges)
– Can never finish using a notebook? Save them for draft work, or repurpose them
– Repurpose cardboard pieces and old magazines to make Thank you cards!
– Don't need that second screen? Switch it off when not in use
– Laptop or phone fully-charged? Switch off the electricity if you no longer need it
– Switch off the printer, aircon, lights on a Friday evening if you are the last person to leave the office.
– Do regular housekeeping of your email inbox! Delete those that you no longer need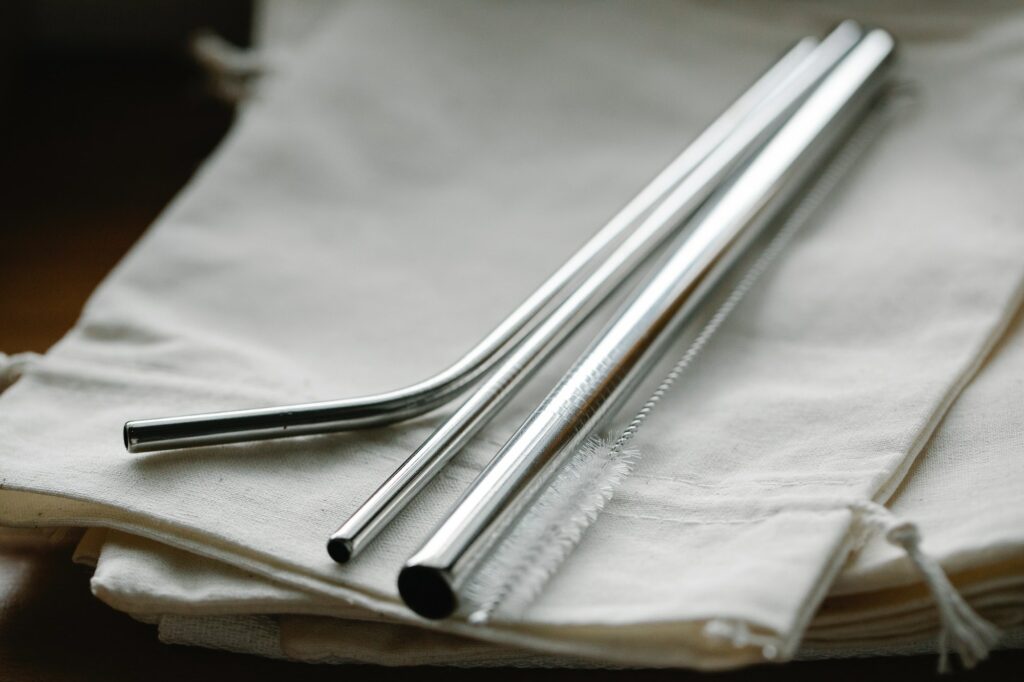 Dining Out
– Bring a spare container to pack leftovers
– Bring a reusable tumbler or bottle – many shops serve their drinks in disposable paper or plastic cups
– If you know that you're going to a shop that uses disposable cutlery (eg. ramen shops), bring your reusable cutlery along!
– Request for no straw when ordering beverages (if you don't need them)
– Request for a smaller portion if you think you can't finish the food
– Request to omit ingredients or side dishes that you don't eat (if possible)
– Even if water, serviettes or sauces/side dishes are served free, take only what you can finish
– Order less or just enough for everybody, you can always order more later if there isn't enough!
Takeaways/Food Delivery
– Toggle the no-cutlery option on food delivery platforms
– Try to use reusable containers that you already have at home. If you're buying one, remember to get one that works well for you (eg. collapsible, type of material, good for liquids, lightweight, etc.)
– Also remember to bring a bag along to hold your food
– Condiments like chilli are usually packed in tiny plastic bags – bring along a small container for them too!
– Request for less/no sauce sachets if you are already have enough at home
– Want to be part of saving food waste from buffets? Try treatsure.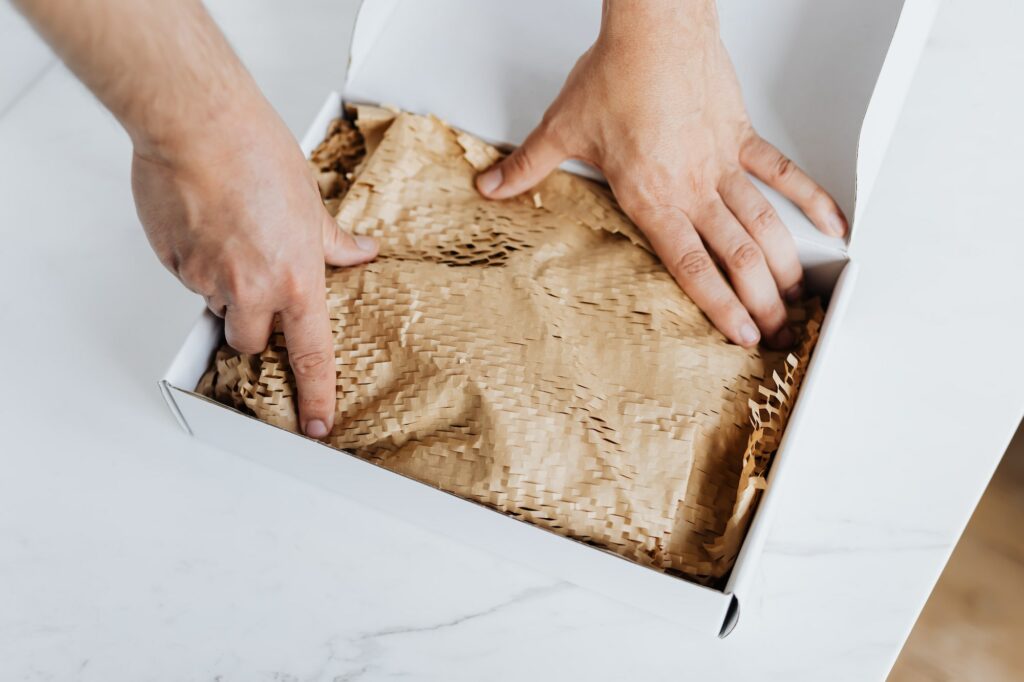 Online/Ecommerce Purchases
– Request for minimal packaging and waste (eg. omitting greeting cards)
– Try to compile your orders to minimise packaging waste and transportation
– Avoid impulse purchases just because there's a sale going on!
– Opt to purchase from businesses with transparent ethical practices
– Moving house or out of the country? Sell your electrical appliances, kitchenware, furnitures at marketplaces such as Carousell
– Don't throw away that cardboard box or mailer! Compile them and donate to reused packaging initiatives like ZWPI or Package Pals
– Support local businesses if you can to reduce carbon emissions from transportation
Tech/Gadget
– Opt for refurbished gadgets
– Maximise the life of your mobile phones and gadgets, you don't necessarily have to change them when your contract's up, or a newer version is launched
– Try to fix faulty tech products before replacing them
– Drop off your worn out devices in e-waste bins for recycling
– Switch to Ecosia for your default browser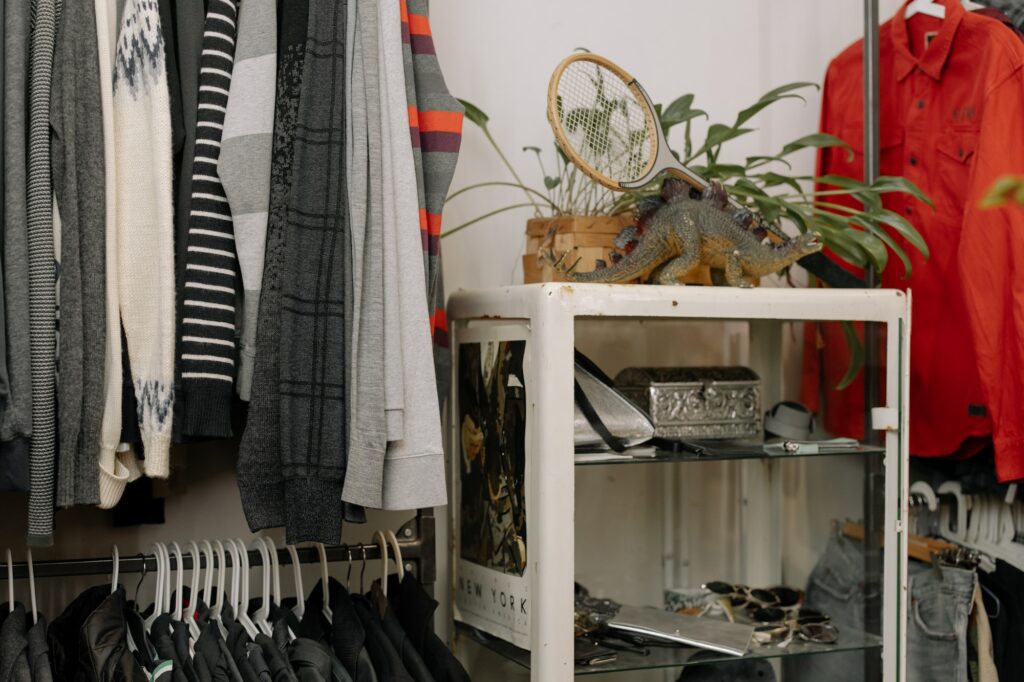 Fashion/Beauty
– Avoid fast fashion, i.e cheap apparel and accessories that are not made to last long
– Balance aesthetics with comfort, functionality and durability when deciding on clothes to purchase
– Buy from thrift shops for like-new clothes
– Rent clothes for special occasions if you know that suit or dress will not be worn more than 2-3 times a year
– Tailor your clothes if they don't fit you well instead of tossing them
– Donate clothes that are still in good condition to charities (but note that this shouldn't be a reason for you to keep buying new clothes!)
– Avoid bags and accessories made with animal skin
– While it's nice to have a variety of shades for your makeup, try to keep your collection to a minimum. More often than not, we end up not finishing them anyway.
– Buy skincare and cosmetics from brands that do not do animal testing
– Bought a product that doesn't work for you? Consider giving them to friends and family, or listing them on apps like Olio to give it to someone who might like it (ensuring that it's clean!)
– Buy upcycled fashion items, e.g. Rajoet x TSP project
– Buy shoes that use eco-friendlier materials and packaging (read more here)
Food Choices
– Incorporate vegetarian or vegan food in your meals
– Replace dairy milk with plant-based milk
– Buy fruits and vegetables that are produced locally to reduce carbon footprint from transportation
– Know your choices! Not all plant-based food are equal. Read up about the carbon footprint of some of your most commonly consumed food, and try using a footprint calculator!
Kids 
– Kids growing out of their toys, clothes and shoes? Pass them on to another daddy or mommy who will find great use in them
– Try thrift shopping for your little ones
– Upcycle cardboard boxes, tapes and bubble wraps to make toys or as educational or sensory activities!
– Let your children experience nature and educate them on the importance to take care of the environment
– Involve your children in your day-to-day green activities
– Decorate their room with nature murals to foster their interest towards the environment
– Try out beach clean-ups with your little ones as a fun Sunday activity!
Got your own sustainability tips? Share them with other readers in the comment section below!