Many of us have read about the environmental impacts of fast fashion. Whether fashion is just a basic need or an artistic medium to express yourself, what if we told you that you can shop for clothes at a lower cost – all without compromising the look?
Introducing REFASH, one of Singapore's early pioneers to lead the pre-loved movement. With a huge collection of carefully curated, like-new female clothing, you can shop with ease and be part of the movement to reduce the fashion industry's environmental impact.
Keep reading our interview with REFASH to find out what they do, and how they are driving change in the ways people shop for clothes!
What is REFASH and what services do you provide?
REFASH is Singapore's largest online and offline like-new thrift store. We take in preloved, like-new female clothing and offer a one-time payment for it. These clothes go through quality checks by our team before we send them out to our 14 outlets islandwide.
Most of our clothes are from homegrown labels like Love Bonito, The Tinsel Rack, The Editors' Market etc. We also have pieces from fast fashion brands like Zalora, ASOS and Shein.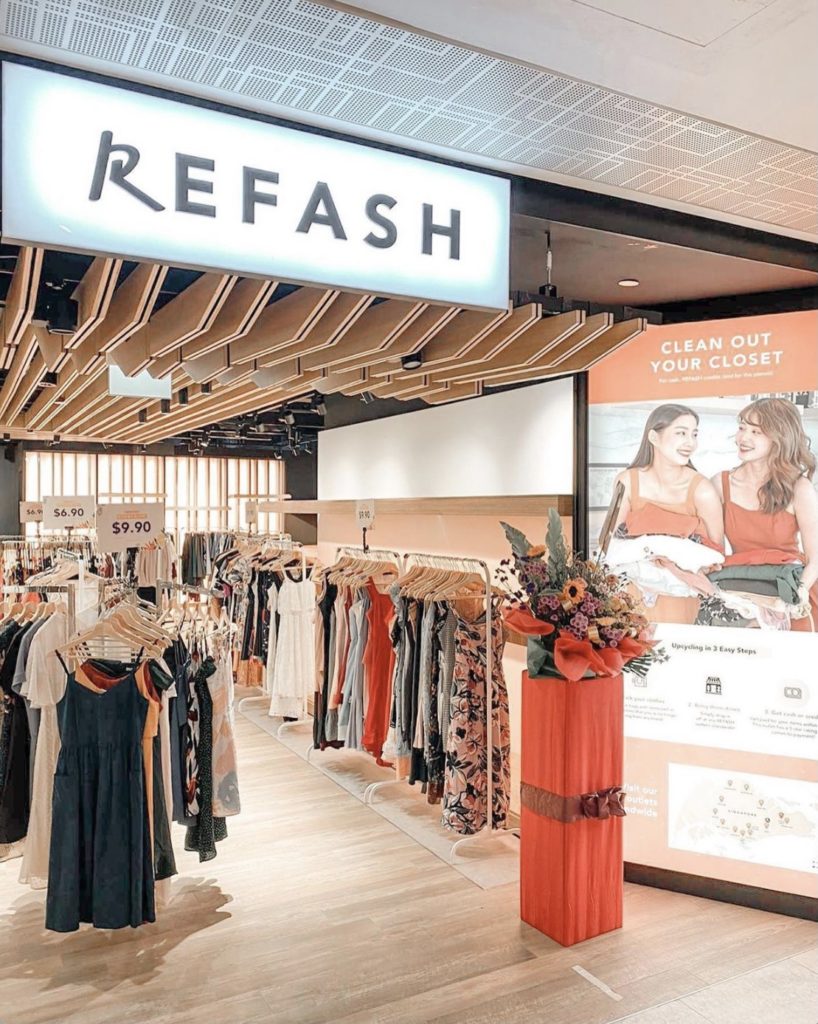 Besides our brick-and-mortar stores, we also list pieces on our online platform refash.sg so you can thrift from the ease of your home. This buy-and-sell model satisfies both our sellers (who have clothes to clear) and our customers (who love thrifting). At the same time, it greatly reduces clothing wastage in Singapore.
We also work closely with The Salvation Army where we donate pieces that are not suitable for resale (too worn out or not popular with our customer base) to them for a better cause.
Read More: A Guide To Sustainable Fashion Shopping
What inspired you to start REFASH?
For this, I would have to thank my wife Yuen Yee, as she has contributed to REFASH in so many ways.
REFASH was accidentally created one day when both of us made this observation: despite having a closet full to the brim, only ⅓ of the clothes were being worn on rotation. Though the other ⅔ are still brand new and in pristine condition, we end up throwing them away to make space in the wardrobe for new clothes.
So I thought, hey, we're sitting on a pile of cash! Why not sell the clothes that she no longer wants to wear? Not only can we earn some cash back, but more importantly help to reduce wastage.
For women, a single piece of clothing is worn for around 3-5 times before it's thrown to the back of the closet. Each year, tonnes and tonnes of clothes are being sent to the landfills. Just in 2019 alone, NEA reported that less than 10% of the textile wastage we Singaporeans produce was recycled.
At this rate, our landfills won't be able to last us any longer and I felt really bad. We can do so much better than this. That's where we (Refash) can come in to close the cycle and create a circular economy.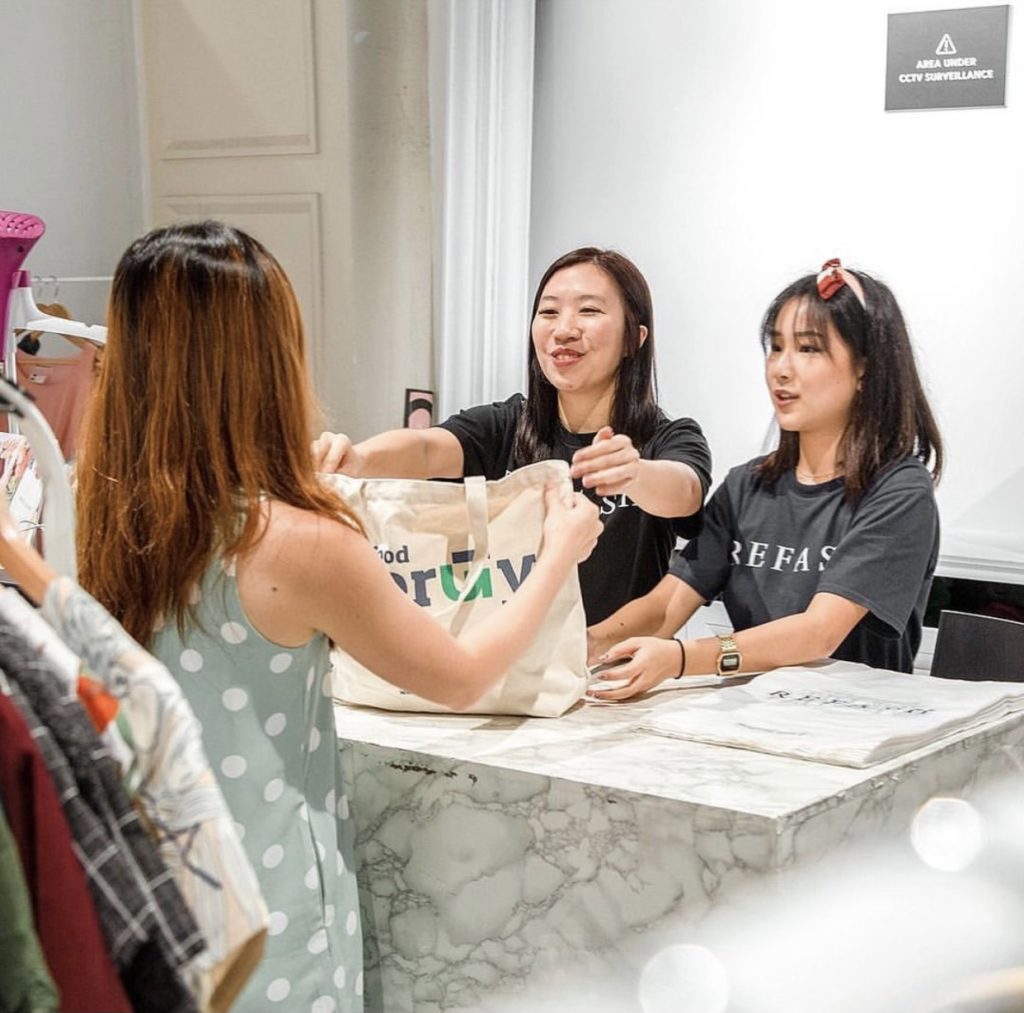 We 'save' pieces from going to the landfills and instead, they go into someone else's wardrobe where they are worn for another 3-5 times, and it can be sold back to us again. Maximising the number of wears will help us to save environmental resources used in manufacturing new clothes.
So once we started selling, more and more friends and family wanted to join in and sell their clothes to us too, and that's how it picked up and brought us to where we are now.
Did you face any challenges when starting out?
Yes of course, I've had my own fair share of doubts as well. There is a misconception (mainly among the older generations) that second hand clothes are 'dirty', and buying used clothing is only a last resort for people who are unable to afford new clothes. I've even been called a 'glorified karang guni' before. It's quite obvious not everyone around me was receptive to this business idea.
But here we are now, the younger generation today are more open minded and see nothing 'dirty' with buying and selling preloved. The market for secondhand clothing is booming, and thrift culture is growing popular. I'm glad my team and I didn't let naysayers stop us from achieving our goals.
Read More: 10 Sustainable Fashion Brands You Need To Know
What makes REFASH unique?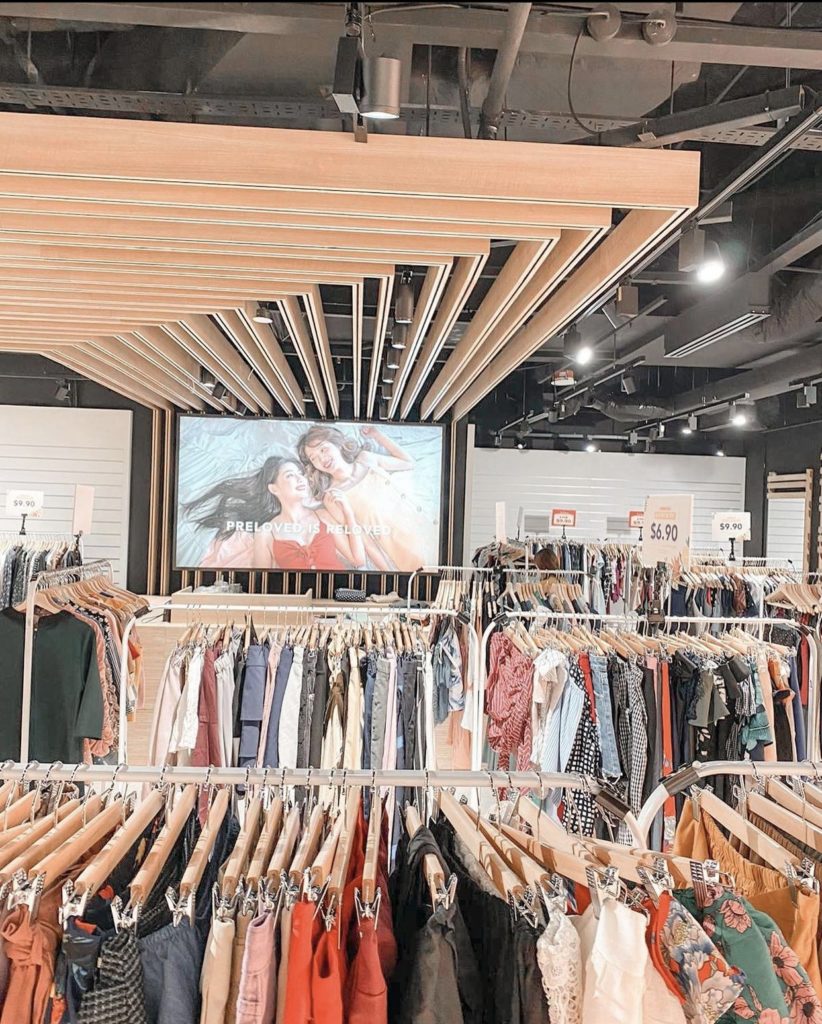 It will definitely be the fact that it's a brand new shopping experience each time you visit any of our stores. Being a curated store, we provide customers with the thrill of thrifting. With both REFASH online and offline stores, there's a 90% chance you won't find the same piece again. This is one of the reasons why our customers keep coming back!
For those who are interested to start reusing / thrifting / upcycling clothes, can you share 2 to 3 quick and easy steps to get started?
You should definitely make it a habit to Marie Kondo your closet at least once every 2 months or so. Take a look at your closet right now, and I guarantee you can find at least 5 pieces you haven't worn in the past month. Declutter and only keep what truly sparks joy in your life.
You can sell those clothes on Carousell, pass it to any family or friends or even donate it for a good cause. Or you can bring them to any of our stores and we'll take care of the rest. This grants your clothes a second life instead of sitting around and taking up space or being thrown away. It's as easy as that and you can actually apply this to almost everything you own, not just clothes.
If you are thrifting, note down what you are looking for first. It's very easy to get distracted and end up buying pieces you don't need just because they look good. Only buy what you need. We all should be mindful of what we purchase so we don't create more waste in the future!
Are there any other ways sustainability has been incorporated into REFASH?
We used to charge 30c for plastic bags at our retail outlets back in 2017-2018, but we stopped doing so due to overwhelming feedback from our shoppers. Though 30c may be a bit pricey, that's the point – it actually is effective in deterring shoppers from using plastic bags. People are willing to pay 10c for a carrier, but 30c? They might think twice, which is what we want them to do. So we are looking to slowly reintroduce this practice of charging for plastic bags again at all our retail stores. Currently, this is active at our Orchard Gateway, Westgate and Century Square outlets.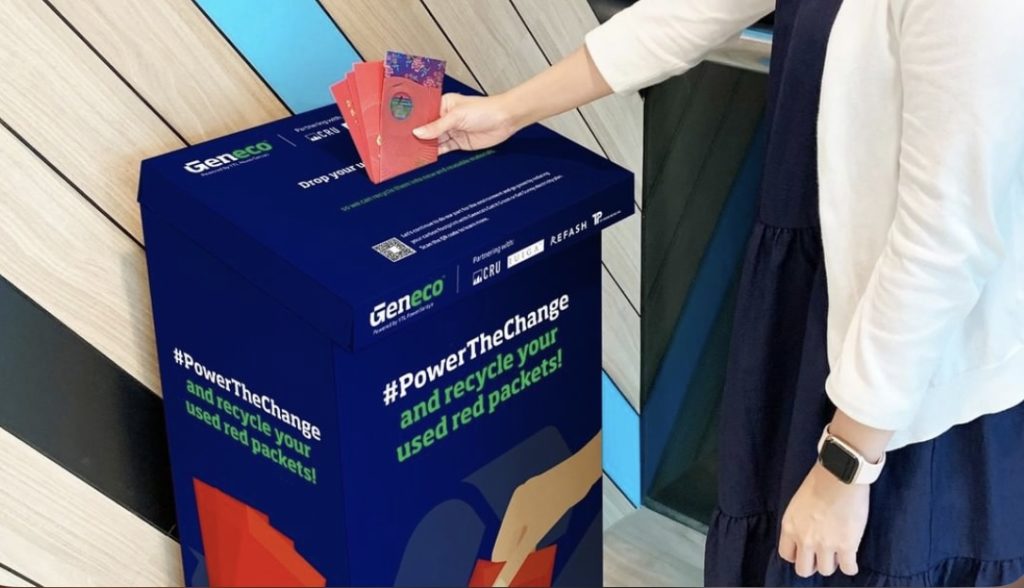 We also just recently collaborated with GENECO Singapore and Tay Paper Recycling to recycle red packets for Chinese New Year. Recycling bins were placed at all of our outlets storewide together with IUIGA stores and CRU studios, and we received great response from our shoppers.
Interestingly as well, all of our employees (be it full time staff or our interns) have also become REFASH converts and all #wearlikenew once they join us! With such like-minded people on board with me, I know for sure REFASH is in good hands.
What are some of your future plans for your business?
Because of COVID-19, our overseas expansion plans came to a standstill. In fact, we had to close 2 of our 4 outlets in Kuala Lumpur. We also had to scale down our team in Malaysia, and wait for the day we can travel up North again. While it's no doubt a huge setback for the company, our mission remains to inspire more people to buy and sell second hand in SEA.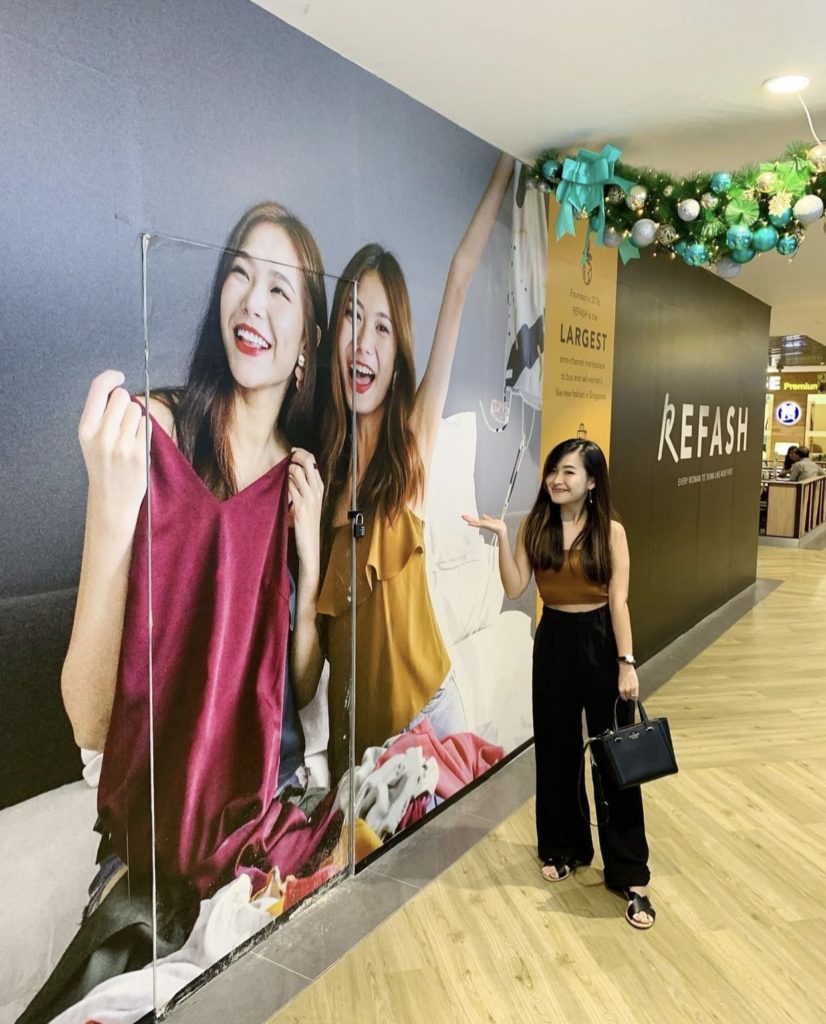 To that end, we have been working on expanding our product range and digital presence. We are (finally) venturing into other fashion categories to accept maternity, kids and men's clothings. Also, we are working to grow the inventory we have on REFASH online by 10x in 2021. We expect to grow our retail footprint in Singapore from the current 14 outlets to 20 outlets by end 2022. All these means we can save even more clothes from entering the landfills!
REFASH will be holding its very own Online Warehouse Sale for 2 days only from 5th to 6th June 2021. If you're new to thrifting, here's a good chance to check out like-new clothing at discounted prices!