Sustainable Fashion can be defined as clothing, shoes, and accessories that are manufactured, marketed, and used in the most sustainable manner possible.
In fact, there are many different forms of sustainable fashion. The first is where your clothing, shoes, and accessories are manufactured, marketed, and used in the most sustainable manner possible. The second is renting, thrifting, swapping, donating your used clothing, or reduced your purchase of clothing to prolong its active life. The third is upcycling your clothing to give it a new life!
The Public's Opinions On Sustainable Fashion?
Some of us might be wondering "Does sustainable fashion really works? Does it really reduce textile waste?"
Different people have different perspectives, but sustainable fashion does contribute to decreasing textile waste.
Do you know that sustainable fabrics use less energy and water in their production? For example, organic cotton does not use pesticides or any other harmful chemicals, but cotton does which deteriorate the health of the farmers, animals, and the environment around us. With lesser energy and water used to produce these materials, it will greatly decrease the impact the production of these materials has on Mother Earth as well as the animals!
If you are wondering where you can get sustainable clothing, here are some online shops and physical shops that you can look out for!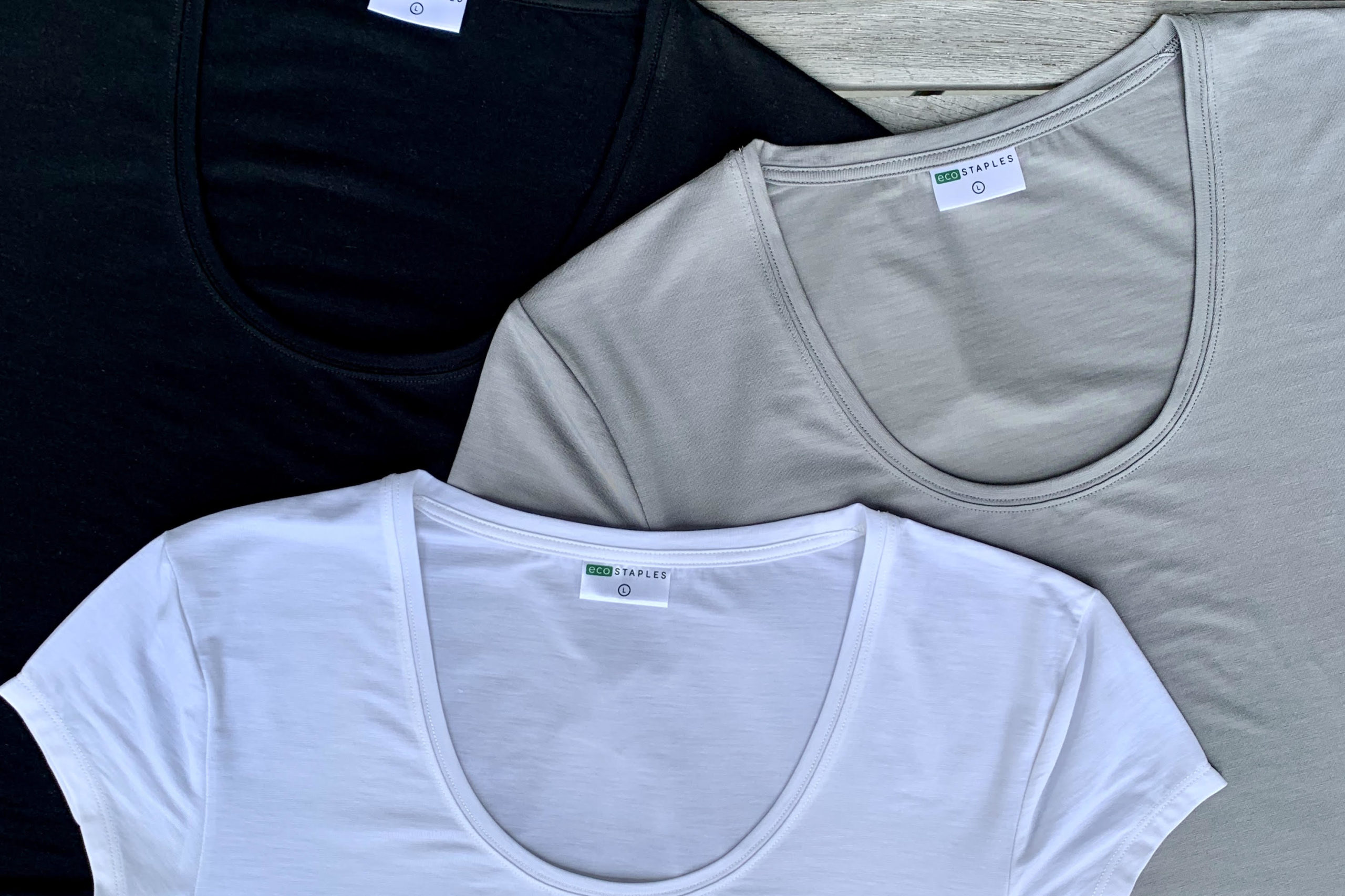 Eco Staples aims to bring sustainability and environmental awareness into clothing choices and ensure that their products leave a minimal footprint on the earth. Their T-shirts are made of Bamboo Lyocell which is an eco-friendly fabric and made in Cambodia.
Not to worry, their T-shirts are catered to both female and male and with different colours available.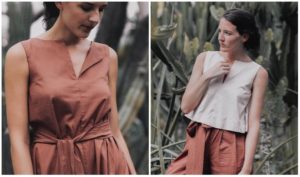 Cr: Honeycombers
Esse started in 2017, aiming to create thoughtful designs with sustainable fabrics. They use sustainable materials like Tencel, Bamboo, and 100% Organic Cotton for their clothing.
Adding on, the rest of the fabrics that they use to make the pieces are over-ordered fabrics from designers and fabric warehouses which give a second life to fabric that may be destined for the landfill.
I am sure you will want to explore their store, you can find them on their online store and showroom at East Coast. But, do remember to book an appointment before you go!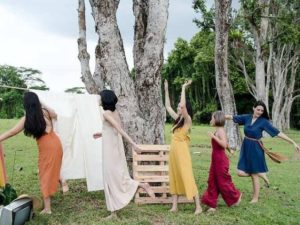 Cr: Time Out
The cloth is an independent womenswear label that sells dresses, tops, skirts, and many more that are made of sustainable materials such as organic linen, organic cotton, and organic hemp.
Do you know that they did not use sustainable materials for their clothing when they first started? They only started to use it in 2019. Currently, they are still trying to stop using unfriendly material for their clothing – Fur, PVC, conventional cotton, and convectional polyester.
You can find them on their at their physical store – Design Orchard and The Naturally Better Company in Millenia Walk.
Fun fact – They work with different partners and came up with the initiative " Buy a Piece, Plant a Tree". With every clothing that you buy, they will plant a tree in areas of need!
Every tree planted helps fight climate change by reducing carbon emissions and improve the livelihood of the communities living around the area.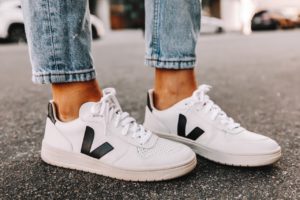 Cr: Fashion Jackson
Do you know that there is a shop selling sustainable sneakers?  Veja sells shoes that are made in Brazil and made with sustainable materials. Its soles are natural rubber from the Amazon, while everything else is made with vegetable-tanned leather and ecological cotton. They have it in sizes for both adults and children.
Also, they accept overseas orders so do check it out! It will be cool to walk around with their sneakers 😊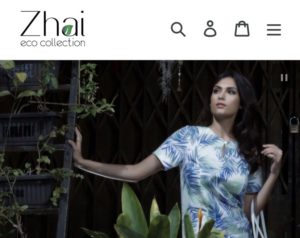 Zhai sells everyday basics that are made of linen and bamboo. There are many variations of clothing such as cardigans, hoodies, jackets, dresses for women, and tops for men. You can find them online or at their physical store The Green Collective at Funan
Plus point when you buy their products!
Do you know that linen and bamboo are good for your skin, considering the hot weather in Singapore? It has moisture-wicking abilities and air permeability – measures how easily air is passed through the fabric. It will surely make you feel cooler.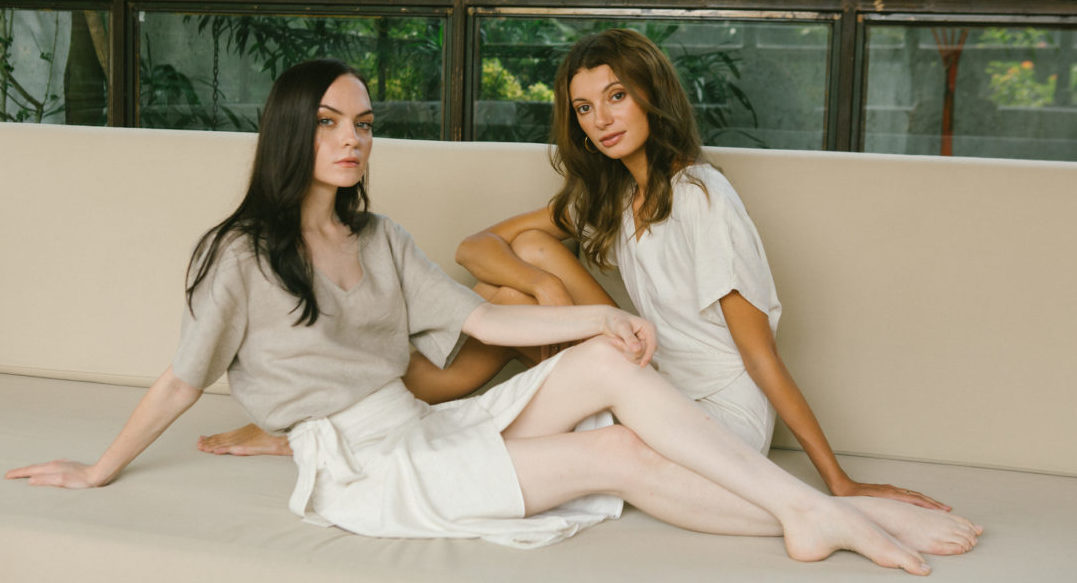 ​Step of Grace produces and curates quality products such as basics clothing and even dresses. They used natural fabrics such as Bamboo Fibers or semi-natural fabric that have a low impact on the earth.
Step of Grace also produces high-quality products at a reasonable price of $30 to $80. So that customers can use their products for a longer period.
To reduce waste, they do keep excess fabrics to create something out of them, such as scrunchies or tote bags. Furthermore, each product you purchase plants a tree in reforestation areas around the world!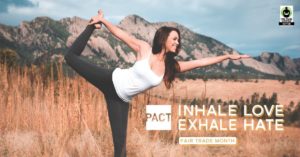 Are you finding super soft material clothing? Look no further than Pact. Pact offers organic clothing for babies, children, youths, and even adults.
Being GOTS Certified organic, you do not have to worry about feeling uncomfortable wearing their clothing. Their high-quality clothing is comfortable and it is at an affordable price point, ranging from $8 to $60. Comfortability is definitely the most important point in fashion!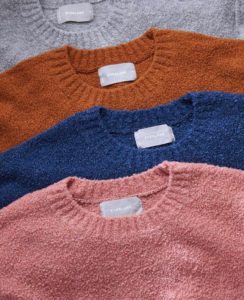 Everlane sells a huge range of both women's and men's clothing. They work with a number of partners to certify their materials, suppliers, and production processes.
Also, Everlane works towards building an environmentally responsible supply chain. They made their first environmental commitment to eliminate all plastic from their supply chain by 2021. This includes their products, packaging, poly bags, offices, and stores.
This article was written before the Everlane controversy was made public.
We acknowledge the recent allegations against them and their issues with ethics and transparency,
We will strongly advise our readers to learn more about the issues raised through the following articles, buying from them.
https://fashionista.com/2020/06/everlane-racism-toxic-workplace-culture
https://www.nytimes.com/2020/07/26/fashion/everlane-employees-ethical-clothing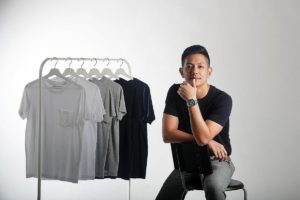 Source Collection provides both female and male clothing of the finest sustainable fabrics such as Tencel™ and Organic Cotton.
Other than using sustainable fabrics for their clothing, something special about Source Collection is that they show the true costs of their clothing so that their customers will understand the reason behind the price of each clothing!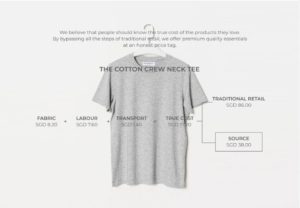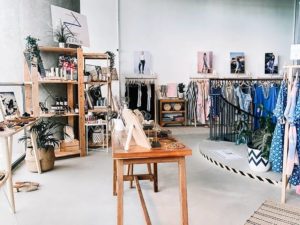 Zerrin has clothing, jewelry, and accessory that are from brands around the world, providing you many choices. The brands on their website use a mix of recycled material, organic cotton, silk, and many more with the majority using natural-based fibers for their clothing.
Want to start adopting sustainable fashion but not sure how?
Now that you know the different brands and shops available for you to shop, the next question is how can you slowly change your wardrobe?
Here are some tips for you:
1. Try this survey which will break down your clothing habits and calculate your total annual fashion footprint. Feel free to share your fashion footprint in the comments!
2. Research more about sustainable fashion to have a better understanding of it and know why you are doing it to keep your motivation there.
3. Change your attitude towards shopping to help you switch easily.
4. Donate your unwanted clothing or upcycled them by sewing it or cutting it.
5. Check out the store that I have mentioned above and buy the clothing that you need!
6. Share with your loved one and get them to join you too!
All in all, sustainable fashion is something that I would encourage as it certainly will make a good impact on the earth by reducing textile waste. We will have to do our part by being a conscious buyer when we shop and only buy what we need. However, it is important to note that there is no such thing as being 100% sustainable with fashion. Ultimately, we will eventually consume textiles in our daily lives but we can choose the most sustainable option.
It will not be easy to switch but I hope this article will help you to kick start your journey into sustainable fashion. Let me know in the comments if there are any sustainable fashion brands that you guys visit!