­­
No shovels, no pickaxes nor spades.
Every morning, child miners trudge down deep into the depths of the small, dark, and man-made tunnels barefooted with zero protective gear.
Using their bare hands, a stick, and a basket, they carefully chip the walls of the tunnels to collect the mixture of mineral. Subsequently, they bring baskets and baskets of minerals mixtures out of the hollowed-out cave and throw them in a rectangular piece of sifting net.
All of these, just, to manually filter out Mica flakes. So what is Mica? Why are these kids mining for Mica? Is it something more valuable than gold?
Well, let us unveil the origins of one of the most controversial ingredients in the beauty industry.
Mica and Cosmetic Uses
Mica is a natural-occurring silicate mineral dust often found in the mining grounds of India, mixed with granite, crystals, and other rocks. They come in various earth colours from off-white, silver, or gold. However, the colour is just one of the many properties that Mica offers.
Flexible. Reflective. Heat-resistant. These factors contribute to Mica being mined for various industrial and commercial uses. An electric insulator in domestic appliances such as hairdryer and electric icon. A polish and sparkle element in toothpaste. A tone brightener in paint, and more recently, in cosmetic products.
The presence of Mica is especially prominent in makeup and concealers, as it gives off a youthful and softer look when applied by reflecting light away from any wrinkles or lines in the skin.
From eyeshadows, blushers, natural shimmer to blinding sharp highlighters, Mica is also prevalent in skincare products for its brightening, illuminating and glowing effect. Since Mica is a natural mineral, it is safe to be used on majority skin types with little to no side effects. Therefore, it is well-loved by organic and natural beauty brands.
However, not all-natural ingredients come from a sustainable supply chain, especially mica. While the Mica industry is worth over billions, the eastern rural states of India where mica is commonly found is suffering without a voice.
An Invisible Supply Chain
Ask all your beauty consultants, beauty advisors, beauty retailers, or even product suppliers; where does the Mica in your products come from? Chances are they wouldn't know. And it isn't their fault.
To tell the truth, the majority of the Mica is linked to child labour and illegal mines in the rural states of India where there is lesser growth, democracy, and development. People in Jharkhand, Ampikazo, Madagascar are trapped in a cycle of poverty where putting food on the table is a problem to many.
This is why their children have to work. 22, 000 children, as young as four, resorted to mining Mica in hazardous conditions for money, although it only pays 30 rupees (SGD 0.56) per day. It is little, but at least it is a steady income stream.
From Mica To Makeup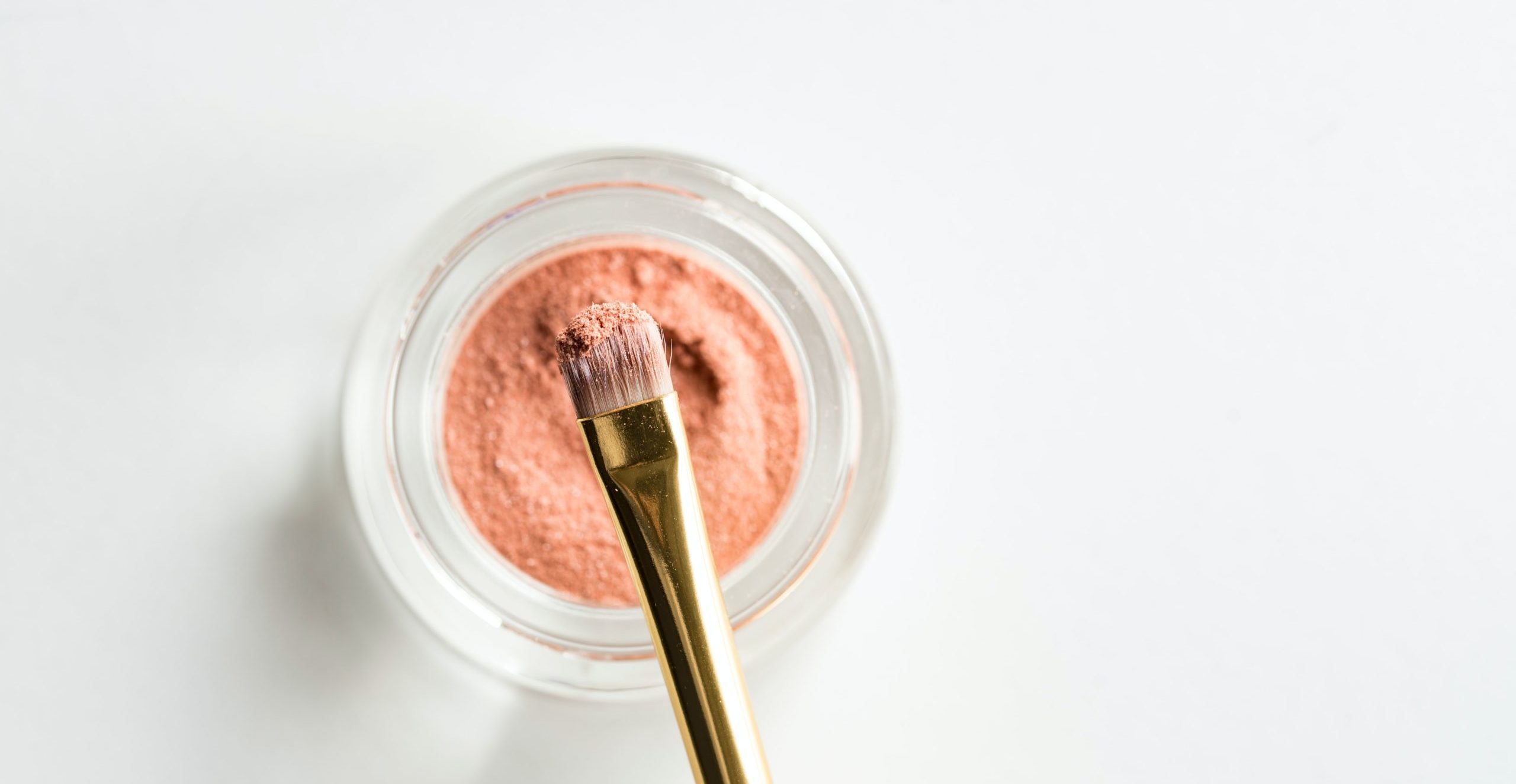 These Mica miners never knew where the Mica goes to and what are they used for.
In fact, the Mica is being sent to intermediaries in other parts of India, who will then sell them under a legal mine and license. They export the Mica to China by boat to factories to further process these Mica powder before sending them to cosmetic manufacturers.
Take the supply chain as a funnel. At every stage of the supply chain, any illegitimate activities or content is possibly filtered and concealed to continue the trade. Not just the fact that children or illegal mines have anything to do with Mica. No one but the operators of each stage of the supply chain will know what goes into the ingredients and the products.
In other words, we will never know whether any death is attached to Mica, with its illicit origins being stripped away once it leaves the mines.
Environmental Impact of Mining Mica

Now the next question is; is Mica safe for the environment?
In general, mining is an invasive process that damages far more than the mining site itself. The creation of open pits induces soil erosion, the formation of sinkholes, and could potentially contaminate surface water, groundwater, and soil.
The mining also leads to deforestation, with trees gradually cleared to develop more land for mining mica. As such, this extends to a loss of biodiversity. For instance, residents in Bangakhla village stated a decrease in spotting elephants, wild boars, rare birds in the village.
The Power of Laws
The Indian government made mining illegal in the 1980s, with children below the age of 18 being forbidden to work in hazardous industries.
Mines were abandoned instead of being closed and workers were not directed to new industries. Consequently, the laws drove almost the entire Mica industry to vulnerable, neglected, and rural areas, where people are powerless.
That is where illicit and unregulated operators rule the trade. However, as mining Mica spark ethical concerns over human and child rights, India is legalising Mica mining in an attempt to overturn exploitation.
From another viewpoint, it is time that we, as consumers, realise that the purchasing power that we hold is a key factor to determine people's lives. The purchases we make, the products we use, and the choices we make. We also have the power to lend our voices to vulnerable families in India.
A Global Call-To-Action
To be realistic, Mica is a commodity to everyone. It touches our everyday life from household appliances all the way to car paint. Having said that, it is almost impossible to oust mica of our lives completely.
So, how exactly can we contribute to stop the effects of mining Mica?
Globally, we need to improve the transparency of Mica's supply chain. As consumers, we need to ask ourselves some questions while looking into the source of the ingredients.
Are they really cruelty-free? Are they from a responsible and sustainable supply chain? Is natural mica really better?
1. Switching Over To Synthetic Mica & Sustainably-Sourced Mica In Makeup
While it is impossible to go Mica-free, synthetic Mica is said to offer the same or better benefits as natural mica without harming the environment.
Beauty brands like Lush have removed all traces of natural Mica from their supply chains over child labour concerns and switched over to synthetic mica. In addition, Loreal has also committed itself to source sustainable Mica in India.
By supporting beauty brands with a traceable supply chain, we are telling the suppliers that we want mica from sustainable sources. This is the first step to gradually reduce global demand for natural Mica.
2. Donate To Organisations That Fight Child Labor In Mica Mines
Within these vulnerable communities, there are movements attempting to make a change.
This includes
Kailash Satyarthi Children's Foundations (KSCF): Connecting parents to new income streams so that their children don't have to work.
Responsible Mica Initiative (RMI): Looking to eliminate exploited and child labour from the mica supply chain in India.
With the help of these movements, many children have then been withdrawn from child labour, and enlisted in schools. These children are receiving hope and empowerment, to start afresh. And that's not all. Many similar initiatives are establishing and they will need global support.
After reading this blog article, you now know about the human costs in our mica products and have just taken the first step to be a conscious consumer.
I hope this article has unravelled a new side of sustainability – transparency in supply chains. As consumers, we are the greatest stakeholders in every supply chain, not just in Mica.
Little by little, let us transform our knowledge into action and build a sustainable, transparent, and traceable supply chain!