Based in Indonesia, Step of Grace​ is a fashion and lifestyle brand that focuses on everyday essentials for the well-travelled soul. They carry a wide range of chic yet eco-friendly apparel such as dresses, shoes, blouses, shorts – the list goes on.
Their mission? To make sustainable options more accessible for anyone who seeks it.
Step of Grace is a platform for those who want to take concrete steps for the environment by making more mindful purchases. They also hope to inspire people to adopt better habits for others and the environment as a whole.
They will be coming down specially to our pop-up event, Conscious & Mindful Living @ Botany on 21st July 2019, so we conducted an interview with them to find out more about their brand!
What inspired you to start Step of Grace?
Step of Grace ​was born out of our love for the earth and all it has to offer. Hence our desire to see its beauty conserved.
When we decided to become more responsible consumers, we found that it was rather challenging, given the limited availability and accessibility of sustainable options in our region.
A lot of our friends were also facing similar predicaments, so we want to do something about it!
Determined to start a business that does not harm the earth in the process, we launched ​Step of Grace​ to advocate for a more sustainable future in fashion.
How are you different from other brands?
At ​Step of Grace​, we produce and curate quality products that are made to last. We pay close attention to detail, and we always strive for beauty that can be felt and not just seen. We also try our best to keep our pricing accessible.
What are some of the challenges that you faced when starting out?
Both of us (the founders) have backgrounds in business but we did not have any prior experience in the fashion industry. So, at the beginning, we had to face a steep learning curve. We read a lot of books, consulted many people and just went into full research mode.
I am glad we learned by doing and through our mistakes early on, because we think it's more effective that way. We are confident with where we are now but there's always room for growth and improvement and we choose to embrace that process.
What are some ways that you guys ensure sustainability in your production process?
I think one of the biggest contributors of waste produced by the fashion industry comes in the form of unsold inventory, which eventually ends up in landfills or incineration. We don't ever want that. That's why we produce our products in small batches according to what we need.
This also allows us to work closer with our artisans and ensure quality at every stage. Another part of our sustainability commitment is also making sure that our items last a long time by ensuring high quality construction of all our products.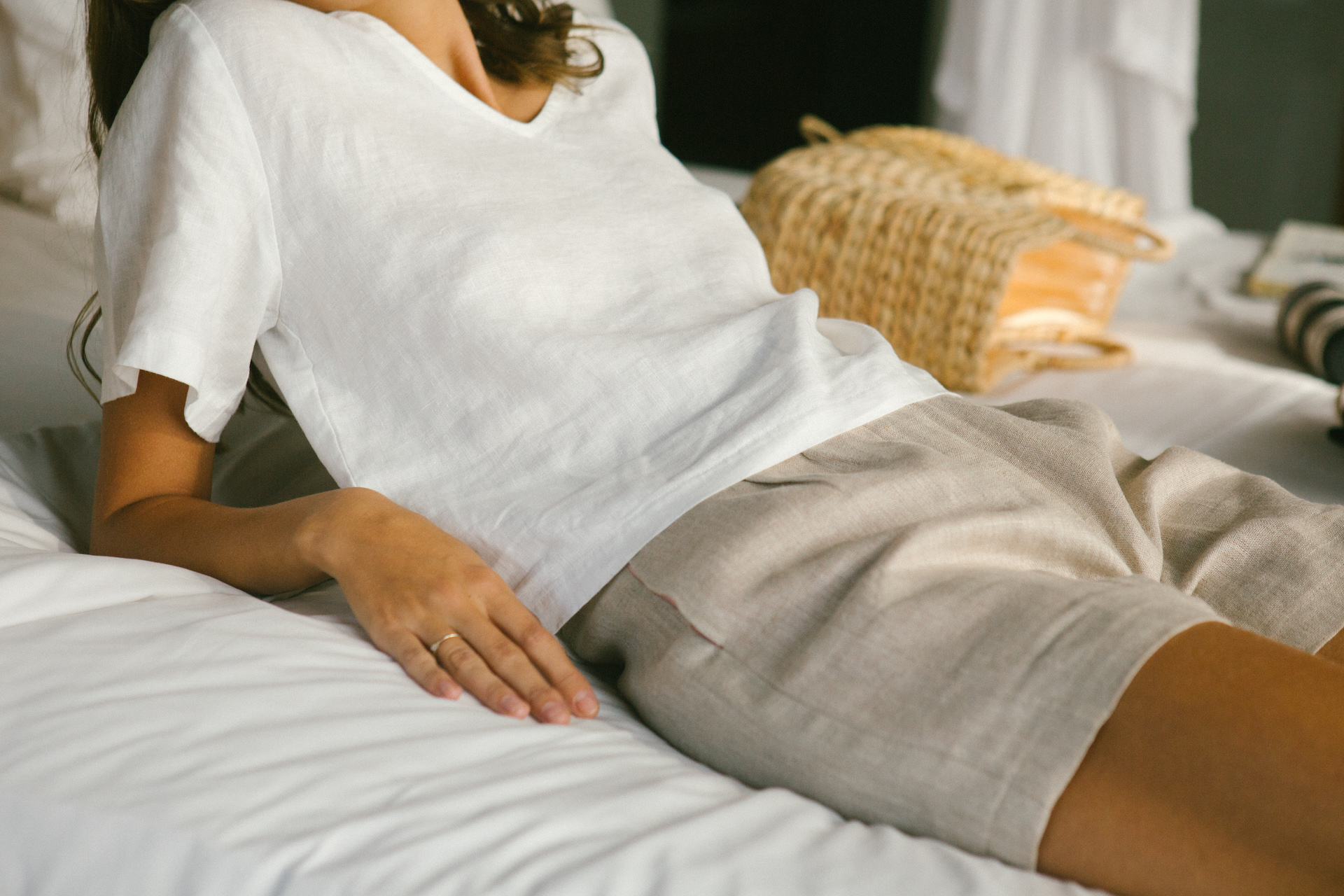 When and how did the idea of being sustainable arise?
We decided quite early on, during the ideation stage, that we wanted ​Step of Grace​ to be a sustainable business. We knew how damaging fast fashion was but we didn't quite grasp the extent of it until we did some in-depth research.
After researching, we then realised that both of us were guilty of adding to the waste problem due to our mindless purchase-and-discard mindset.
Step of Grace​ was then born as a way of keeping ourselves accountable. This passion project is ​our small contribution to a more sustainable future.
Hence, for ​Step of Grace,​ there was no other alternative since the beginning. We knew if we were going to do it, we were going to do it the sustainable way.
How do you usually deal with textile waste?
We buy just enough textile to produce the quantity that we need. We also try to be as accurate and efficient as we can with our cutting process to minimize fabric scraps. If there is any excess fabric, we keep those to create something out of them, such as scrunchies or tote bags.
Given that we are a new business, we haven't had any deadstock yet. Going forward, besides always producing in small batches, we are working with our production house to creatively upcycle them into other products.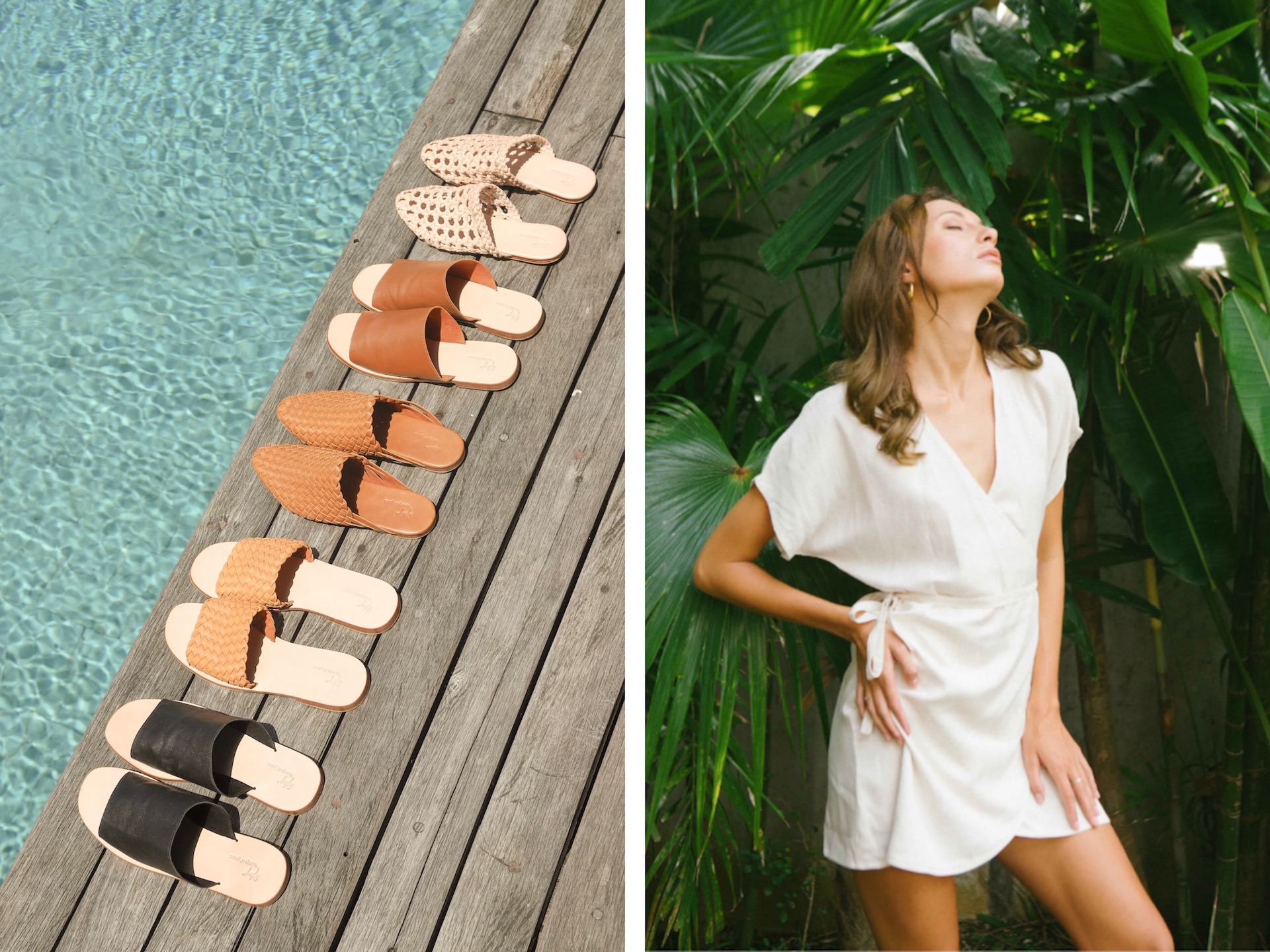 I understand you guys use sustainable materials for your clothing. Can you elaborate a little bit more on how you guys choose the materials? What are the factors that play a part in which material you choose?
One of our biggest considerations when choosing a fabric is whether it will release microplastics into streams when washed. As of now, we tend to stick to natural or semi natural fabric.
Semi natural fabric is made through a chemical process that turns harvested cellulose from plant origins into fabrics that we use for our apparel. Examples of these are rayon, cupro, lyocell and tencel. They are also sometimes called semi synthetic fabric, and are environmentally friendly when harvested responsibly.
We also think about the impact of the production of our fabrics. Including carbon footprint, water and land usage, and water/soil pollution. There is no magic material that has zero ecological impact.
But we try our best to use fabrics that create minimal impact on the environment.
How do you guys ensure that Step of Grace packaging is also sustainable?
The rule of thumb for us is if it's non-biodegradable or non-compostable, we don't use them. For example, Step of Grace clothes will be pack in bio-cassava bags that are biodegradable and compostable within a few months. We avoid any petroleum-based plastic at all cost, and that includes the tape we use to seal our packages.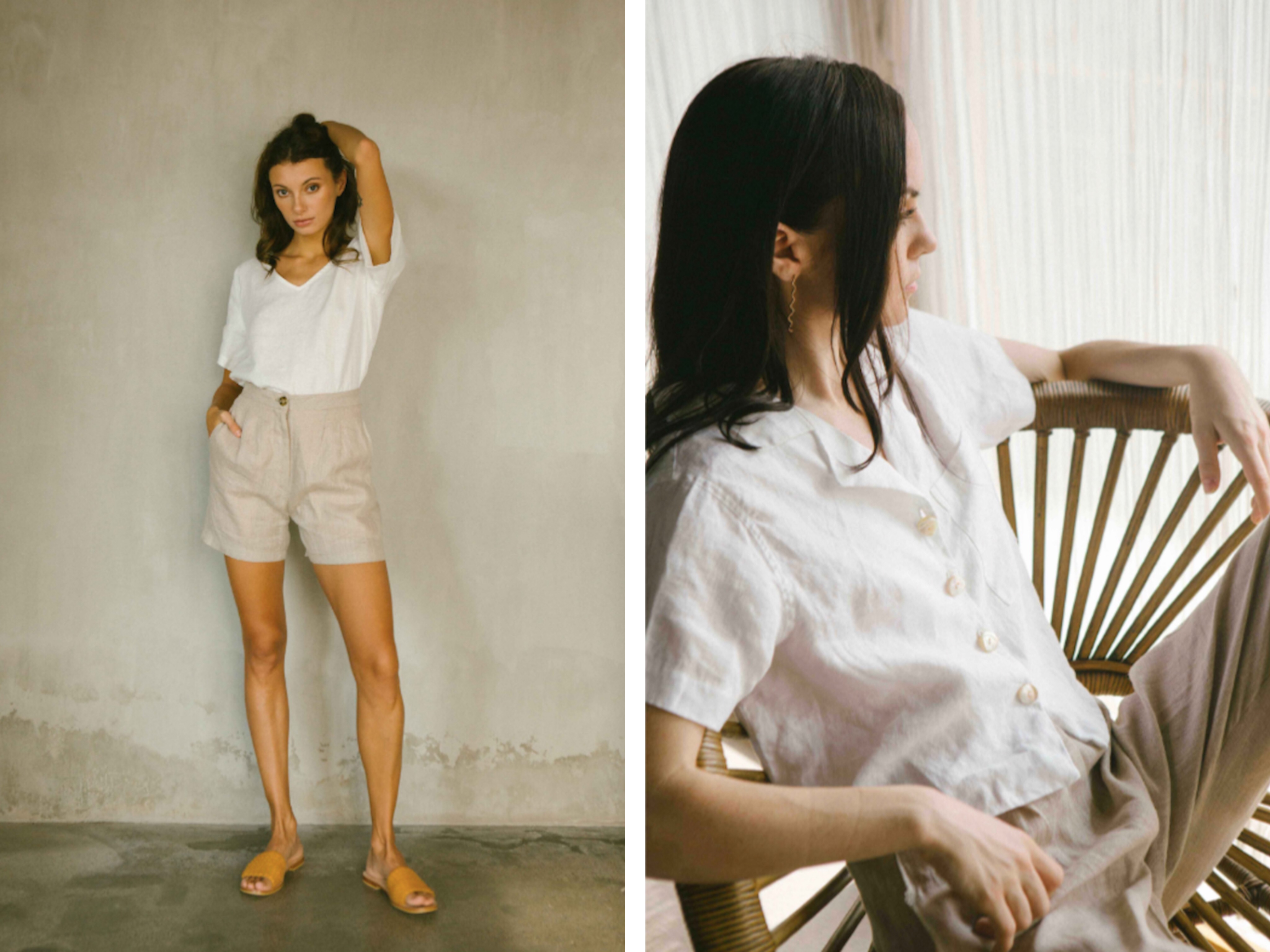 How else do you guys incorporate sustainability into company life and in your daily lives?
We currently still work from home! However, we do try to minimise single use plastics across our value chain. So we work with our manufacturers to ensure that they avoid plastic use.
We provide canvas bags and reuse boxes to transport them. Adding on, all our products will be package directly in their cassava bags right out of production.
We're still working towards this because some supplies (like our fabric rolls), we still have to deliver wrap in plastic to protect them during the shipping journey. We're working on finding an alternative.
And as for our daily lives, after we started Step of Grace, we realised that we don't shop as much as we used to. Because of this business, we practising conscious consumption became second nature to us.
Do you think that sustainability and making fashionable clothes go hand in hand?
Definitely! This has not always been the case in the past, but recently, with the amount of sustainable fabric options available, it is possible to improve our design offerings.
Furthermore, sustainable brands cannot rely solely on the fact that they are sustainable in order to get customers. Ultimately, if people don't like how something looks, they will not be willing to spend their money on it, no matter how earth-friendly it is.
What are some future plans for your store in terms of sustainability?
We hope to be able to explore other sustainable fabric options out there and be able to give our customers even more choices. We are determined to discover better ways to be even more sustainable across our entire value chain. Our goal is to become a circular and carbon neutral company.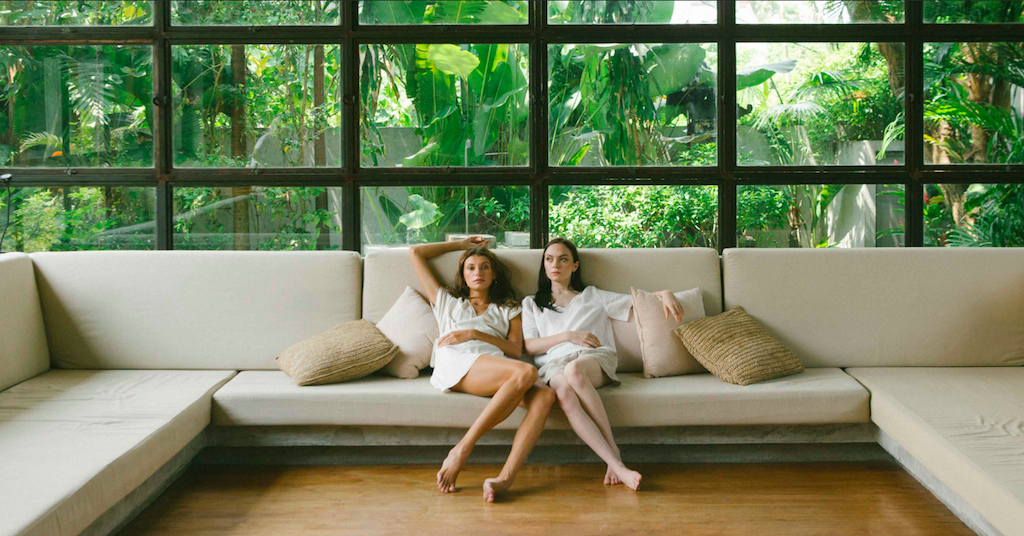 Have you implemented any efforts to educate customers on sustainability so far? If so, how has the response been like?
We strive to always be transparent with our customers about our sustainability journey. In the hopes that it will inspire people to do the same. We also have some exciting things regarding this coming soon, so stay tuned for our updates!
Do you have any advice for business owners who want to shift towards a more sustainable supply chain?
We definitely are not experts yet as we still have a lot to learn, but we believe in doing it one small step at a time. Overhauling the entire supply chain all at once might not work, especially for small businesses.
Instead, what we suggest is to identify specific parts of the supply chain that you want to improve on to align with your sustainability goal. It could be packaging, production, logistics, products, and so on.
Remember: one small step at a time, always.