This blog post is written by A Million Books, an initiative that rehomes preloved books and use 100% of the profits to plant trees in Singapore. 
​When I first decided to live more sustainably, it felt daunting to change so many aspects of my life. It didn't help that I often felt like I had to give something up. However, when it came to one of my favourite hobbies, reading, living sustainably could not have been easier.
Granted, it's hardly a high carbon-emissions activity. Yet it felt incredible that with a few minor changes, I could reach 'peak sustainability' (albeit within the very narrow scope of my reading habit). When trying to live sustainably, being able to celebrate small victories is critical.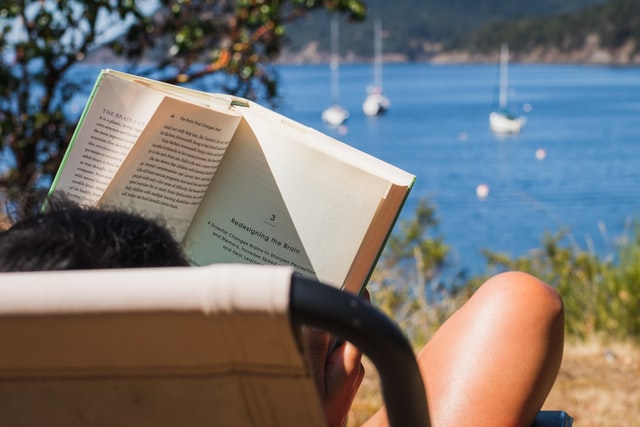 Getting books: the sustainable way
To minimise the environmental impact associated with the production and shipping of new books, I can't recommend borrowing books enough. Naturally, you should start at the National Library Singapore to access their extensive catalogue of physical (AND electronic) books.
At the library, you get the same thrill of book browsing that you normally get in a bookstore, except that it's better since it's all free. A trip to the library means that you can bring home a stack of 16 books, something I know my wallet doesn't allow me to do at Kinokuniya.
But other than borrowing from the library, explore borrowing among your friends. The next time your friend recommends a book, ask to borrow it. Have a book you're dying to discuss with someone? Offer it to a friend to read. Before you know it, you've got a book club going.
That said, I know there are books that I want to own. I'm not entirely sure where the impulse comes from but it's there. For that, I try to get my copy secondhand. There's a treasure trove of secondhand books at Bras Basah Complex. When shopping, I try to remember to take my new book(s) home safely.
For these do-your-part-and-stay-at-home times, I browse Carousell, A Million Books and Thryft. Many of these platforms also offer to send the package via reused packaging, thus further limiting the impact on the environment.
As a sidenote, does your favourite bookstore wrap their books in plastic? Consider writing to them to let them how much you'd rather they not!
Reading: the sustainable way
You've got the book in hand and you're in your reading armchair.
What now? Other than enjoying the book itself, I try to take really good care of the books. I refrain from writing in them, whether it is writing my name or penning small notes along the margins.
It helps that it's often a borrowed book so I would feel embarrassed to return it in less-than-tip-top condition. But in general, taking good care of books extends their shelf life, and allows the next reader to enjoy the book just as much as you have.
Read More: How To Be A Zero Waste Book Lover 
Getting rid of books: the sustainable way
You've reached the end of the book. You laughed, you cried and you're done with the book. 
If you've somehow managed to soak the book in your tears or shredded pages out of rage, then that's the end of its reading life.
Recycle it, or better yet, upcycle it with a craft project. Make a book safe. Frame up the cover. Use the pages to decorate something.
But otherwise, you can donate (e.g., to A Million Books), trade it in (e.g., via Thryft) or sell it directly (e.g., Carousell). Notice how the same organisations were listed in the first section of this post? And that's how you participate in the circular economy.
At the end of the day, from sourcing a book to reading to its treatment at the end of its life, you can take small conscious steps to ensure that the book lives as long as it can be and the impact it has on the environment is as minimal as possible!