It's that time of the year! With Christmas just gone by and New Year around the corner, you may be getting ready for New Year celebrations. While parties are fun and all, they do generate much waste, be it food waste, disposables or décor. Instead of holding a traditional party, why not try making small changes to help the environment and celebrate sustainably? 
Have more fun with less waste with these tips that you can consider in your party preparations!   
Meal plan smartly
Try meal planning so that there is little food waste or that leftover food is used to make other meals. Over-catering or preparing too much food for guests is a common problem is Singapore.
These are some suggestions to meal plan better: 
– Try not to have food that cannot be kept overnight like fresh seafood or half-boiled eggs and leafy green vegetables, due to formation of bacteria.  
– If not, you can cook or order suitable amounts but try not to overcook so that food waste is kept to a minimal.  
– Alternatively, you can also under-order then plan ahead accordingly if more food is needed  
Read More: How to deal with food waste 
Side note: Here are some recipes for meals with leftover ingredients from Christmas dinner for you to check out! Perhaps you could use an idea or two for the New Year's party as well!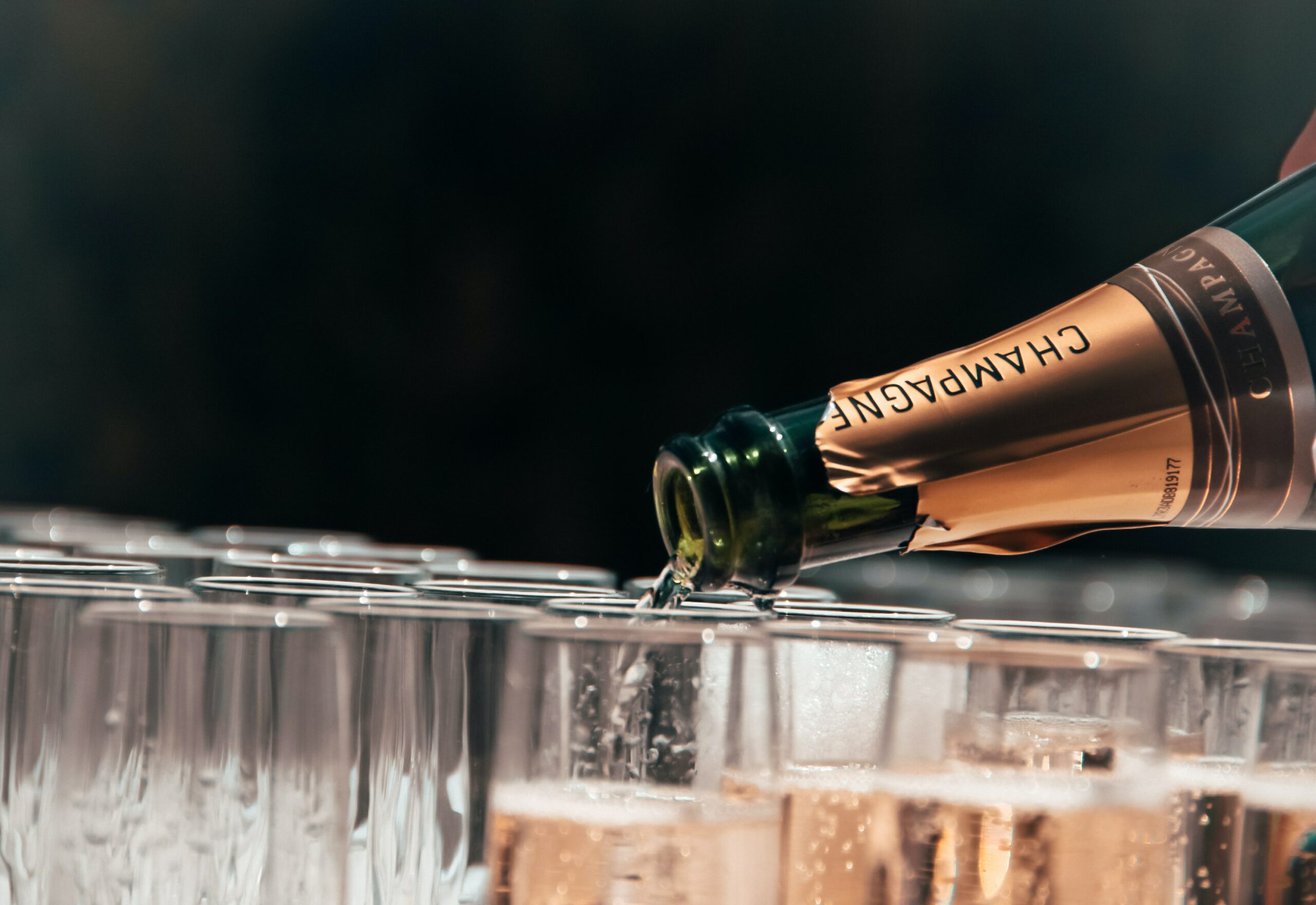 Opt for sustainable liquor 
Another aspect of meal planning is alcohol options. With celebrations, especially New Year's, booze is likely to be provided. To keep your celebrations sustainable, you can opt to purchase sustainable liquor.  
Sustainable liquor is made by companies that focus on their environmental impact and take steps to reduce their environmental footprint. The liquor itself as a drink does not differ from regular alcohol in terms of taste, alcoholic content or appearance.
The main difference lies in its production process and business operations. According to the International Wine and Spirits Commision, a brand is only considered sustainable if it engages in 'repurposing efforts (including recycling casks, sourcing alternative energy, reducing plastics), supporting local economy, and conscious ingredient sourcing and use.'  Read more about what makes a liquor brand sustainable here.  
Did you know about these sustainable liquors available in Singapore? You can also check for sustainable wine certifications or buy locally brewed beers.   
Buy local fresh produce to cook with
You can buy local fresh produce to cook with. Local produce is more sustainable due to the smaller carbon footprint of transportation. It is also much fresher than imported produce.
Here are just a few of the many local farm brands with the produce available at supermarkets: 
With the abundance of local vegetable farms, you can also try cooking or ordering vegetarian or vegan dishes to bring something fresh to the table! This would be a good way to introduce vegetarian and vegan food to friends and family. Here is some recipe inspiration for vegetarian dishes and vegan dishes. 
If you are up for the challenge or have green fingers, you may also try your hand at growing your own microgreens or vegetables! Some of our local farms do have several of these herb and microgreen growing kits for sale.  

Use reusable cutlery and plates or recycle disposab
les 
Regular, reusable dinnerware is always the best and most sustainable option as nothing is disposed.
However, this might not be feasible especially if there are many dishes or guests. Instead, you can consider recyclable and compostable options (if you do compost). Cans, glass bottles and certain plastics can be washed and recycled. You can check the packaging for labels on whether it can be recycled or not.
Do also take note that all waste has to be rinsed before being recycled, and compostable cutlery cannot be recycled. In addition, you can take this opportunity to teach your guests how to recycle, even if it's done simply.
You can set up recycling bins for guests to sort out their waste. Check out our guide to recycling at home for more information!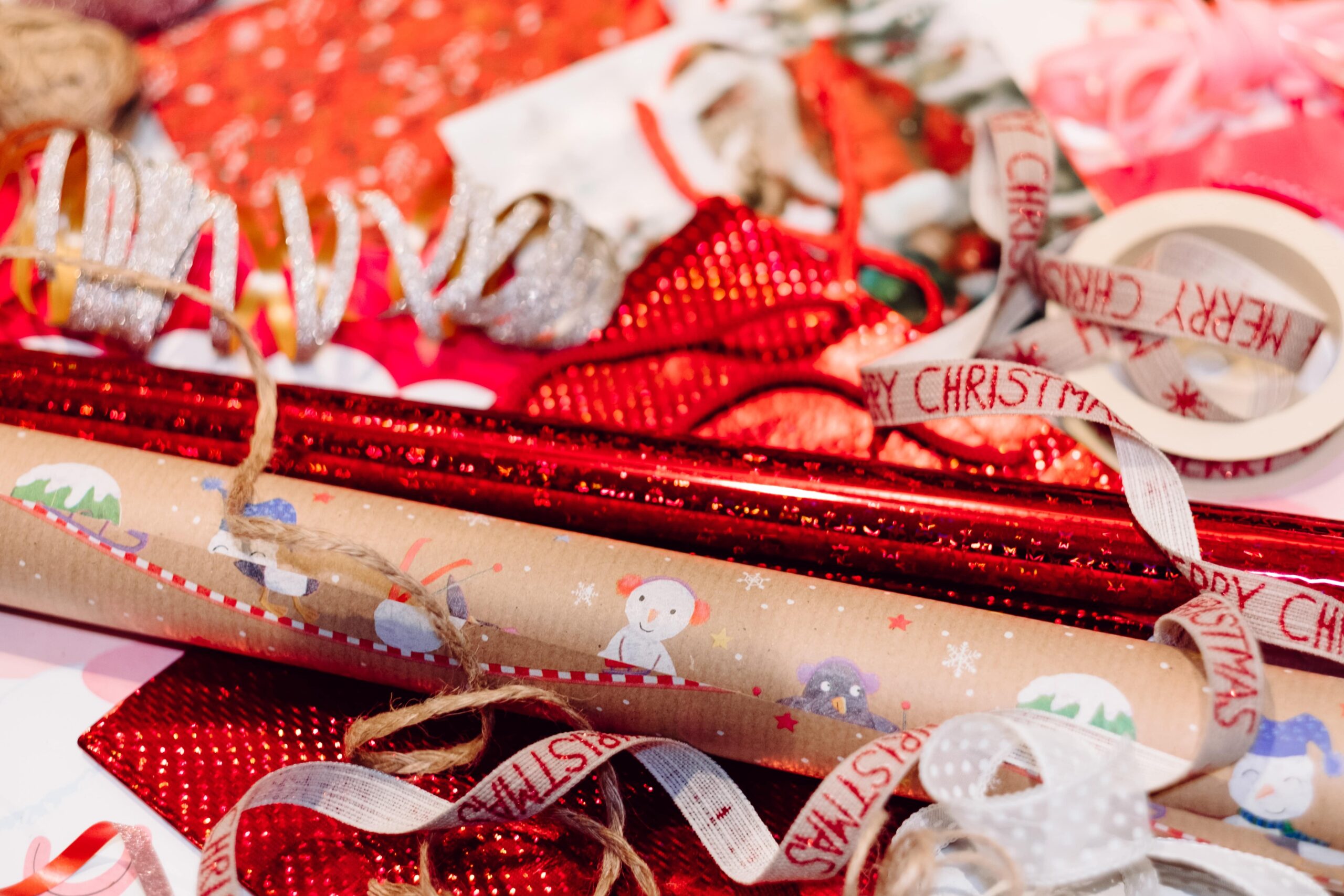 Upcycle Christmas wrapping paper 
Lastly, instead of buying single-use decor, be creative and reuse Christmas wrapping paper to make décor for your party.
Often, after our Christmas presents are unwrapped, we tend to throw the wrapping paper away. We can avoid that waste by turning the wrapping paper into decorations.
This not only saves you money, it also makes good use of your Christmas wrapping paper. For some upcycled decoration ideas, have a look here! 
You might also want to reuse some more versatile and suitable Christmas decorations, like fairy lights, for your party.  
As we spend this festive period with our family and friends, let us spare a thought for the environment amidst our celebrations! Wishing all of you a happy new year and stay safe!