Plastic bag ban: Is it a yay or nay for you?
In a 2019 survey, it was revealed that 9% of Singaporeans voted yay to a plastic bag ban, while another 21% preferred a charge. Another study also showed that 4 in 5 Singaporeans agree that the excessive use of plastics is problematic. Plus, the push for a plastic bag ban or a plastic bag charge has been talked about many times by various organisations.
So, it shouldn't come as a surprise when Dr Amy Khor (Senior Minister of State for Sustainability and the Environment) shared that a charging model for disposable carrier bags at supermarkets is currently underway, to achieve the aim to reduce the usage of disposable plastics in Singapore.
Why do we need a charge? How will this affect our lifestyle and our environment? What is going to happen to the way we store our trash? Is it even possible to survive without plastic bags?
Let's find out today as we address the above questions and share that burning question "Then How Do I Throw My Trash?"

The Reason For Our Plastic Bag Addiction
Well, we are not going to deny that plastic bags have their benefits – convenience, cheap, hygienic, durable, odourless and lightweight.
Convenience
First and foremost, plastic bags are very accessible, when they are offered for free at supermarkets and shopping malls.
 Cheap
Also, plastic is a lot cheaper than the other alternatives. Below is a table comparing the prices between different materials of bags.
| | |
| --- | --- |
| Bag material | Cost of bag (USD) |
| Disposable plastic grocery bag | 1 penny |
| Paper bag | 4 to 5 cents |
| Compostable plastic bag | 8 to 10 cents |
Hygienic and Odourless
Next, plastic bags are seemingly hygienic and odourless, aren't they?
Barry Turner, the director of plastics and flexible packaging at the British Plastics Federation, stated that during the coronavirus pandemic, "single use plastic benefits from a hygiene point of view".
While plastic bags may appear to be odourless at first sniff, they actually have a malodour due to the usage of additives, plasticizers and flame retardants being used to process plastics. Masking fragrances or odour absorbers are being added into plastic bags to make these bags smell better.
Durable and Lightweight
Last but not least, plastic bags are durable and lightweight.
The following table shows a comparison between the lifespan and weight of plastic bags and other types of bags.
| | | |
| --- | --- | --- |
| Bag material | Average lifespan of bag (USD) | Average weight of bag |
| Paper bag | 4 to 8 weeks | 4.5 grams |
| Compostable plastic bag | 1 to 2 years | 5.5 grams |
| Disposable plastic grocery bag | 100+ years | 5.5 grams |
We know, all the benefits above have made it very hard for us to give up on plastic. Maybe this is why have been using plastics since the 1950s and use about 5 trillion plastic bags every year!
In Singapore, our local supermarkets provide over 2 million plastic bags every day, and this shocking figure excludes plastic bags taken from hawker stalls, wet markets and food delivery firms.
So the important question is, how exactly are we going to break up with plastics?
Your Survival Guide to A Plastic Bag Charge
Step 1: Understand Why It Is Required
Facts about global plastic bag pollution
Firstly, with many reports about the harms of plastic, here are some facts you should know about the global plastic bag pollution issue:
Plastic bags kill about 100,000 animals annually
They have contributed significantly to a massive pile of plastic debris found in the North Pacific Ocean
When disposed of in the dumpsite, plastic bags will release chemicals that seep into the ground, ending into the groundwater reservoir
The overconsumption of single-use plastic bags is not only harming the environment, marine life and also us – human beings!
While some Singaporeans require extrinsic motivations that compel behavioural changes, you can build up our intrinsic desire to reduce plastic pollution. You can have a personal interaction and experience the negative impacts of plastic pollution on our environment by taking part in beach litter clean-ups or marine life conservation efforts.
Only such personal encounters can provide you with intrinsic motivations like having a strong conviction that you can do your part and we are responsible to protect our environment.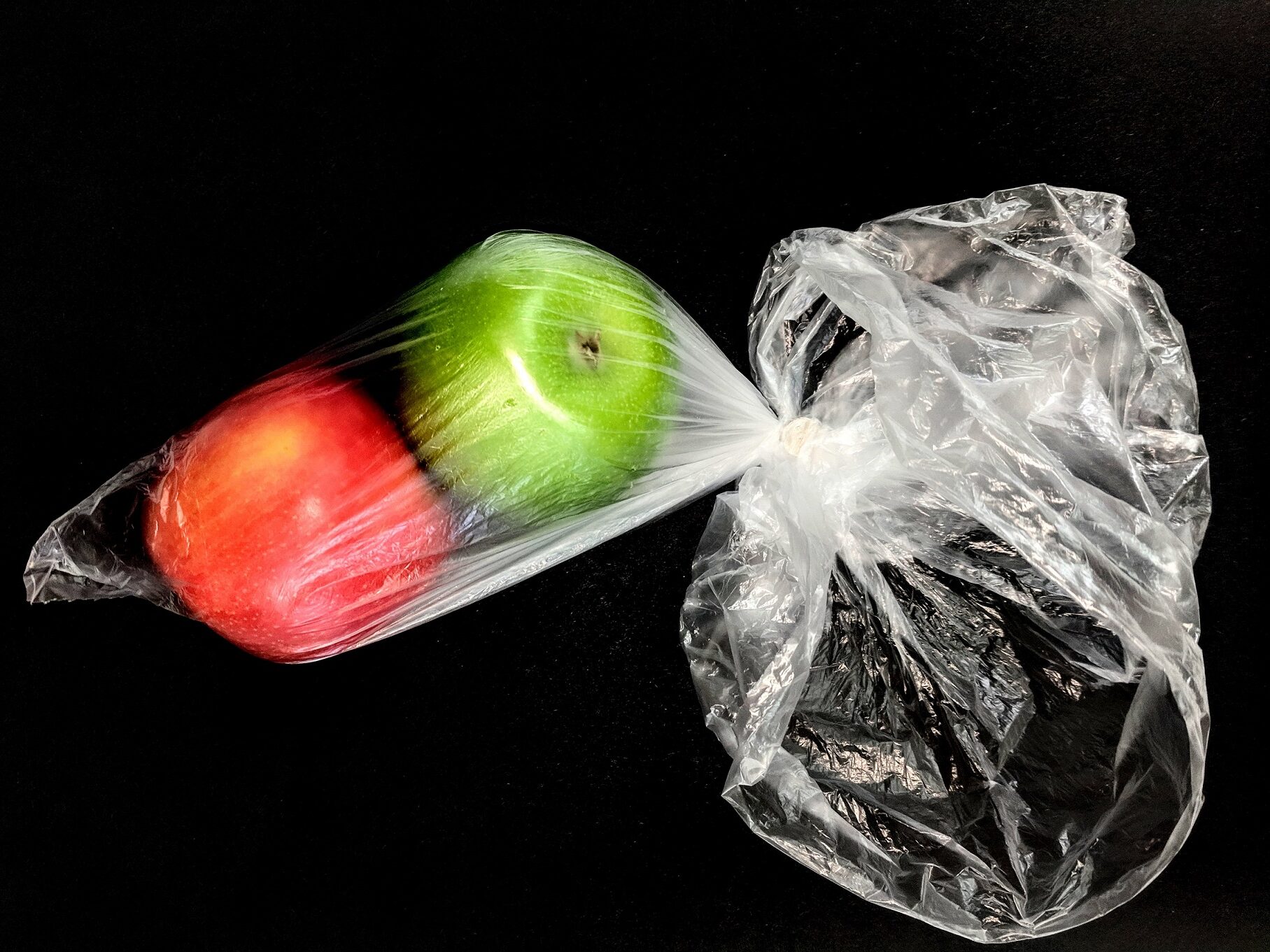 Step 2: Learn How Other Countries Make A Plastic Bag Charge Possible  
Don't worry, not all is doom and gloom with a potential plastic bag charge! As of 2021, 80 countries in the world have imposed a full or partial ban on plastic bags, whereas 37 countries imposed a charge per plastic bag.
Denmark
In 1993, Denmark was the first country in the world to introduce a tax on plastic bags. The charge has reduced the sale of multiple-use bags by more than 40% over the past 25 years. On average, a Dane now uses 70 multiple-use carrier bags and just four single-use bags a year, or less than 1.5 plastic bags a week in all.
While some of the Danish residents are able to adapt to the habit using reusable biodegradable bags, others resorted to reusing plastic shopping bags. To break this habit of reusing plastic bags, the Danish government changed the law in 2020 and has prohibited shops from offering free shopping bags and completely banned the use of thin plastic bags that cannot be reused to shift societal mindset away from a throw-away culture.
England
England imposed the Single Use Carrier Bag Charges (England) Order in 2015 to reduce the number of plastic bags in distribution, and to mitigate the negative environmental impacts created by the production and disposal of these bags.  English retailers must charge 5 pence for each single-use carrier bag supplied that is made of lightweight plastic material.  The thickness of such bags must not be greater than 70 microns. However, the Order only applies to sellers who employ 250 or more employees, and there is no legislation regulating the supply of plastic packaging.
As a result of the charge, sales of single-use plastic carrier bags have decreased by more than 95% in England's main supermarkets since the charge was introduced.
Despite the drop in the sale of disposable plastic carrier bags, England has noticed an increase in the sale and subsequent disposal of "bags for life", which are more expensive and contain more plastic than single-use carrier bags.
Jakarta
Jakarta has taken a step further to ban disposable plastic bags. When the ban was first implemented, businesses had to implement initiatives, which included bins placed at store entrances for shoppers to drop off used bags that will be remade into new bags.
To ease the transition into this regulation, businesses are rewarded with incentives in the form of tax relief or rebates. Eventually, Indonesians were also able to adapt. Most of the Indonesians needed time to get used to the new habit of bringing a reusable and non-biodegradable bag for shopping.
However, it should be noted that all bans and charges imposed on plastic bags are known to have certain exemptions. Nevertheless, the above countries have showcased that it is possible to cope with a plastic bag charge!
Step 3: Slowly Break Away From The Use Of Plastic Bags 
To break the habit of using plastic bags, the most important step to take is bringing your own reusable bags during your grocery or retail shopping.
It is best to have a good, sturdy and durable reusable bag (I am sure you have loads!) so that it lasts longer and offsets the water consumption and carbon footprint generated from manufacturing these bags.
Keep in mind that reusable bags have to be used at least 100 times to offset their initial carbon footprint.
With that, you can politely decline cashiers if they offer you a plastic bag.
Step 4: Find Alternatives To Plastic Bags 
Here comes the golden question. If I don't have plastic bags, how am I going to throw away my trash?
Don't worry! First, split your trash to wet and dry so that you can identify which alternatives work the best! Wet trash refers to items like fruit peels, meat or sauces. Dry trash refers to items like tissues, hair, dirt and others.
Now, if you look around – there are MANY alternatives to plastic bin liners.  These include:
Secondary packaging of chips, bread, biscuits (wet/dry trash)
Unavoidable plastic packaging that comes with some food (wet/dry trash)
Poly mailers or envelopes (dry trash)
Boxes that can no longer be used or recycled (dry trash)
Newspaper  –  All you need is three sets of two sheets and some additional sheets to put in the base. And you can line your trash bin with a newspaper in one minute! (dry trash)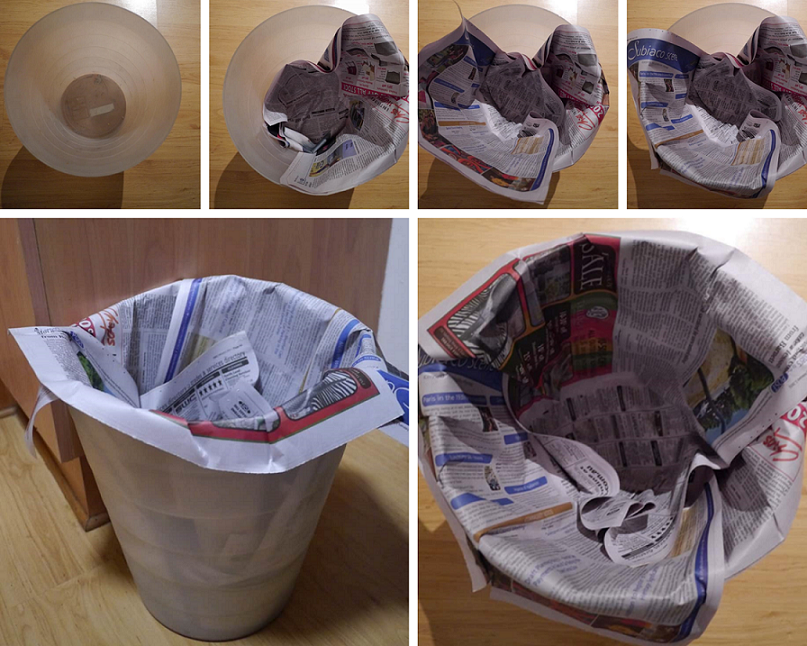 So, let your creativity run wild! And don't forget, your main key takeaway is to extend every piece of resource for as long as you can and giving them a second life as much as possible 🙂
Finally, the last alternative we would recommend would then be to purchase and use compostable or biodegradable bin liner bags, such as Telobag or Biopak. Every alternative has its pros and cons and do ensure you are aware of the various terms – biodegradable, compostable and recyclable!
Read More: Biodegradable vs Compostable vs Recyclable
We hope that the above tips will help you to cope with a possible plastic bag charge! Have any other tips to reduce your consumption of plastic bag and to deal with the possible plastic bag charge, drop them in the comments below! 🙂