"Save the earth", we often heard this phrase but how many of us do take action?  (I admit I didn't the past few years) Don't worry, we are not here to scold or police you, we are here to share with you more about some youth's initiatives for the environment!
As the world is facing a critical period where climate change is a global issue, there has been an increase in initiatives by individuals and companies to combat this problem.
It was reported that 9 in 10 youths are willing to do their part but want the government to do more for the environment.
How familiar are you with the local scene and do you know what youths are doing for the environment?
10 Youth's initiatives for the Environment In Singapore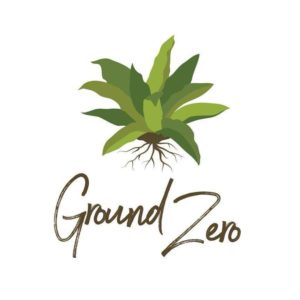 Founded by Maria, Yu Xuan and Xue Ying, Back to Ground Zero aims to raise awareness on the effects of single-use plastics and excessive consumption of plastics and to encourage sustainable living.
They have interesting events such as Eco Slime-making and Ground Zero Festival that feature live music and workshops that teach participants, among other things, how to make their own shoes and eco-friendly slime.
Other than having events, she also does her part by sharing articles, tips on reducing waste, suggest eco-friendly and alternatives to common plastic items and highlight like-minded green companies and activities.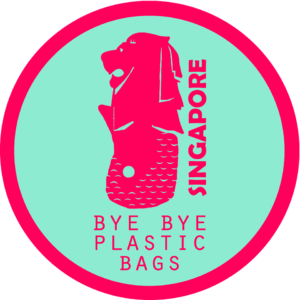 It is a global campaign with different teams in different country. There is a team in Singapore that is working towards to empower people to do what is right through education, campaigns, and political meetings.
They have events such as cleaning up the beach, sharing or talks in offices and schools. Recently, they have a global climate lockdown challenge. The challenge is that a task will be given every day for 14 days for you to complete!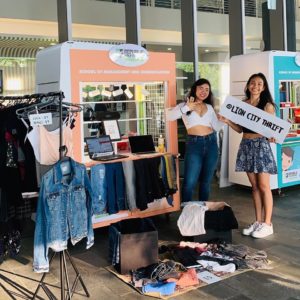 Namy, a 20 years old student formed Lion City Thrift. She inspires and enables youths to transit to an eco-friendly lifestyle. Lion City Thrift sells second-hand clothing which provides a convenient way for youths in Singapore to shop sustainably. At the same time, youths can also be exposed to the sustainable fashion movement.
Where do they get their clothing from? They accept donations of unwanted clothing from the public and save you the hassle of travelling down to donate your clothes.  Simply leave the clothing outside of your house, schedule a pick up at their website and they will collect your clothing for free.
Instead of throwing your unwanted clothes into the trash, why not donate to Lion City Thrift to show your support!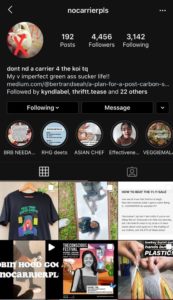 Rachel created this Instagram page sharing about her daily struggles of trying to be a zero-waste heroine. Through it, she wants to make her followers feel that they are not alone on the journey and that there are definitely struggles when you try to have a zero-waste lifestyle.
Her page is relatable to the public as it is about her getting by her daily life while leading a zero-waste lifestyle. To lend a hand and encourage people that are trying to go zero waste, Rachel also shares on her page about some tips, information and events that are related to sustainability!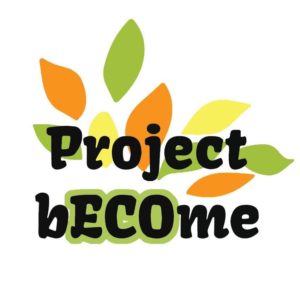 Project bECOme is formed by a group of youths who aim to reduce the use of disposable materials in Singapore. Also, to conserve resources by reusing when reduction is not possible. Most importantly, to inspire people to adopt a zero-waste lifestyle!

They have different events such as Bread Without Bags Fair held in 2019. An event where different bakery sells their signature bread package-free. There is also interactive educational booths and green stores to help the public kickstart their own sustainable living.
Another event that they previously have was the Chinese New Year Donation Drive. This event allows the public to donate their plastics containers that they used in Chinese New Year to store their biscuits.

Repair Kopitiam is an initiative by Farah that runs as a community repair meet-up that aims to reduce waste by fixing torn clothes or faulty appliances. They also bring the repair culture to the community through courses and activities.
There are also volunteering position where volunteers will be the repair coach. Not to worry, there are courses for volunteer to attend to learn more about repairing. Other than these, they have a Facebook platform which allows people to ask questions about repairing!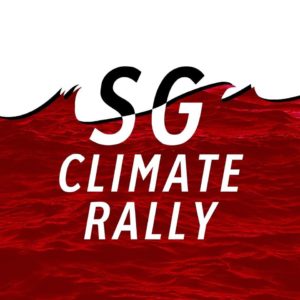 SG Climate Rally is made up of a group of individuals in Singapore who aim to bring about a bold and necessary transition to net-zero emissions in Singapore by 2050.
They mobilise broad support from the public, policymakers and businesses. They plan rally for the public to join and show their support and concern for the climate change that is occurring.
Adding on, they worked together with Speak for Climate to have a campaign named Greenwatch. They aim to garner greater awareness of the climate crisis and provoking deeper commitments to climate policy during the upcoming General Elections in Singapore.
If you want to support their rally and their goals, they have events and campaign for you to join!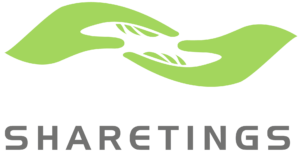 Sharetings is started by Jonathan who aims to inspire community sharing towards a zero-waste Singapore. They have a telegram channel that facilitates the giving and receiving of unwanted items to maximize their use and value and to reduce waste in Singapore.
With this telegram group, Sharetings provide a convenient and useful platform for people to exchange their items and make full use of their preloved items!
Currently, they have 3,300 over telegram subscribers and 7,000 over completed deals. With this initiative, it helps to reduce waste in Singapore. At the same time, helps low-income families to get free items as well.
I have joined the telegram group, join me in the group too!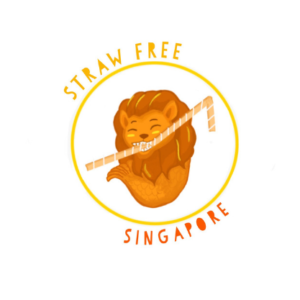 Do you know who started the Straw Free Singapore campaign? Ang Zyn Yee started this whole campaign!
She started this campaign by starting a petition and mailing letters/emailing to F&B outlets, handwritten, to offer them the suggestion of going straw-free. She also created stickers to stick on the straw box. So that the public will notice it when they take the straw.
From there, more restaurants and malls started the straw-free campaign and Ang Zyn Yee succeeded in her campaign. Let's continue supporting her campaign by not using any plastic straws!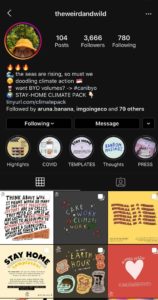 Qiyun, an environmental studies student from NUS started an Instagram account @theweirdandwild.
What does she do with it? She raises awareness on local issues and shares about sustainability-related information. She also inspires actions from the public.
On her Instagram page, she posts lots of different interesting information on sustainability. (Do check it out, the page is very cute!). With the current situation of the circuit breaker, she has also created a "STAY-HOME CLIMATE PACK". It contains articles about climax change, encouraging the public to read to get rid of boredom!
What can I do to save the earth?
As you can see, youths are doing their part to save the earth. Even small little initiative plays a part and have a positive impact on the earth. Better now than never 😊
Are you inspire by these youths to do your part for the environment? During this period, it might be difficult to join a volunteering session as organisations are either cancelling volunteering sessions or decreasing the number of volunteers for each session.
However, other than supporting these Youth's initiatives for the Environment, you can take the first step by trying to:
Reduce the number of plastics you use and lead a low waste or zero waste lifestyle
Raise awareness on your social media page and to share some tips for your followers
BYO when you take away and encourage your family to join you too!
It might be difficult to take the first step but you will surely enjoy the whole process of it 🙂
Do share with us about youths' initiatives for the environment in the comment!