Situated along Neil Road at the edge of Singapore's Chinatown, The Lokal is known for its hearty Australian dishes, which are made from scratch using fresh ingredients.
In the day, the restaurant serves up healthy and hearty brunches. It slowly transitions into a cosy and versatile space for casual after-work drinks and comfort food in the evening.
"The Lokal" is German for local eatery, an influence that is explained by the restaurant-bar's proximity to Goethe-Institut Singapore and is also reflective of their diverse and worldly approach towards food. It is the perfect place for customers who want to enjoy some comfort food in a friendly, chilled out atmosphere.
However, there is more to The Lokal than meets the eye. Started in 2014 by chef Darren Farr, the trendy restaurant-bar not only cooks up delicious meals daily, but also places a strong emphasis on sustainability.
We conducted an interview with them to find out more about their sustainability journey in the F&B industry – read on to find out more about how they strive towards a more sustainable future!
What are some of the initiatives that you have implemented in The Lokal to make it more sustainable?
Some ways that we have incorporated sustainability into our restaurant services include:
$1 off for customers who BYO
Minimising our food waste by making full use of each ingredient that we use
Using beeswax wrap to wrap our smashed avocado to keep it fresh
Not giving out or providing straws in the restaurant. For takeaway drinks, a paper straw will be provided upon request
Packing our house-made spreads in glass jars. At the same time, we  encourage customers to bring them back after they're done with them. We will clean and sanitise the jars and reuse them again
Recycling old magazines or giving them away for people to use for wrapping purposes
Selling a wide array of reusable products at our restaurant which customers can purchase.
Fun fact: Purchasing a SoL cup will get you a complimentary cup of coffee!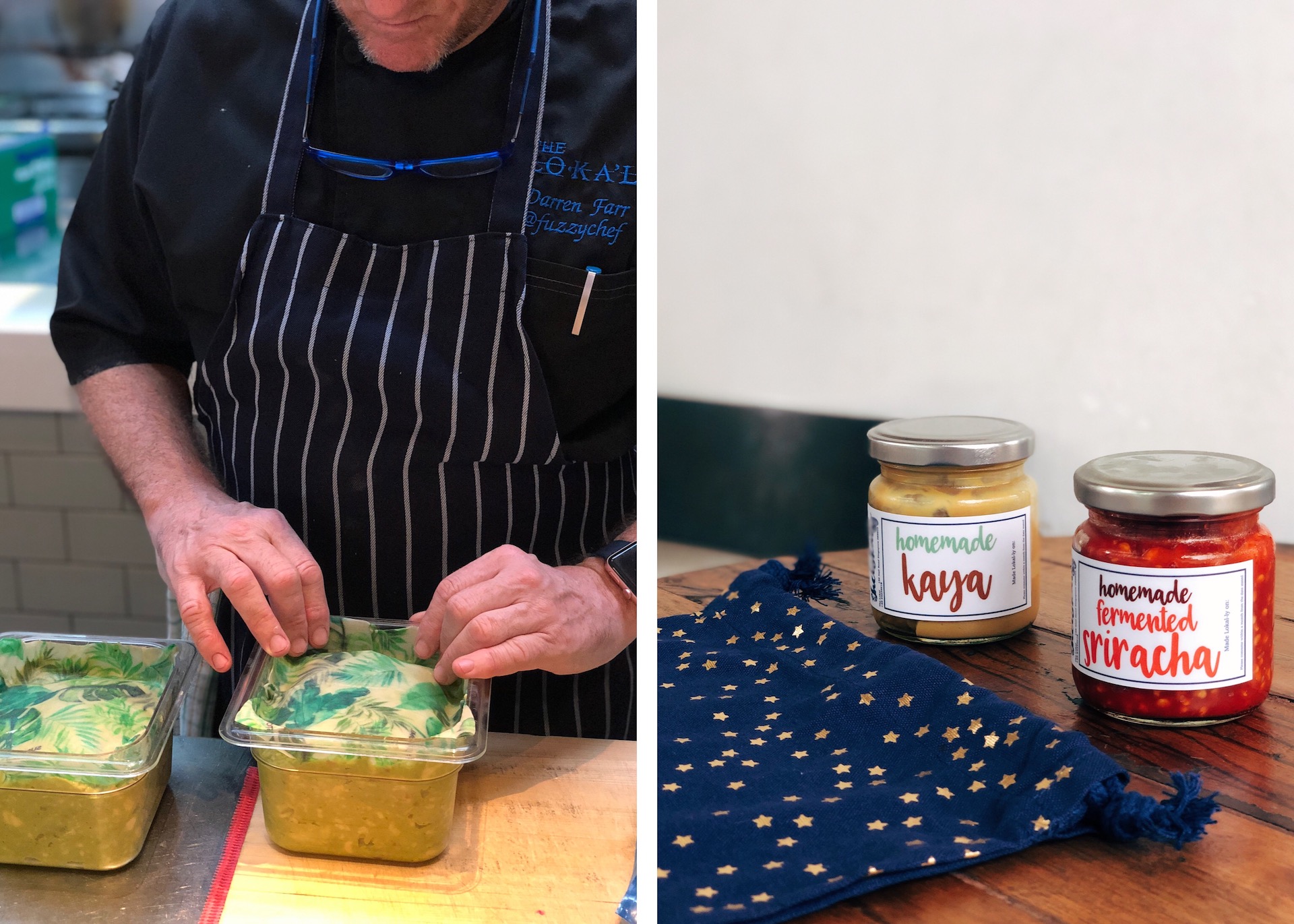 When and how did the idea of being sustainable arise?
Sustainability is something that we have always worked towards. We believe sustainability is an area that every business should look into and work towards. So, it came about really naturally to us – every effort towards sustainability counts!
Initially, we started minimizing food wastage and gradually we transitioned to cutting down on single-use plastics altogether, such as not giving out straws & disposable cutlery.
After which, we proceeded to start selling zero-waste products like cups and stainless steel straws to encourage customers to lead a more sustainable lifestyle.
How do you usually deal with food waste?
We try to minimize our food waste by fully utilizing every ingredient. For example, we use Japanese pumpkins for our salads. Then, the seeds are kept and dehydrated to be pumpkin seed flour and also to make our pumpkin seed-carrot hummus.
At the restaurant, we make our own butter, and the buttermilk leftover from the process is used for the marination of our chickens and to make our muffins as well.
At the bar, we try to use the leftover coffee grinds for making coffee kombucha. If customers request to bring home a bag of leftover coffee grinds, we're happy to set aside some for them which they can use for fertilisation of their household plants.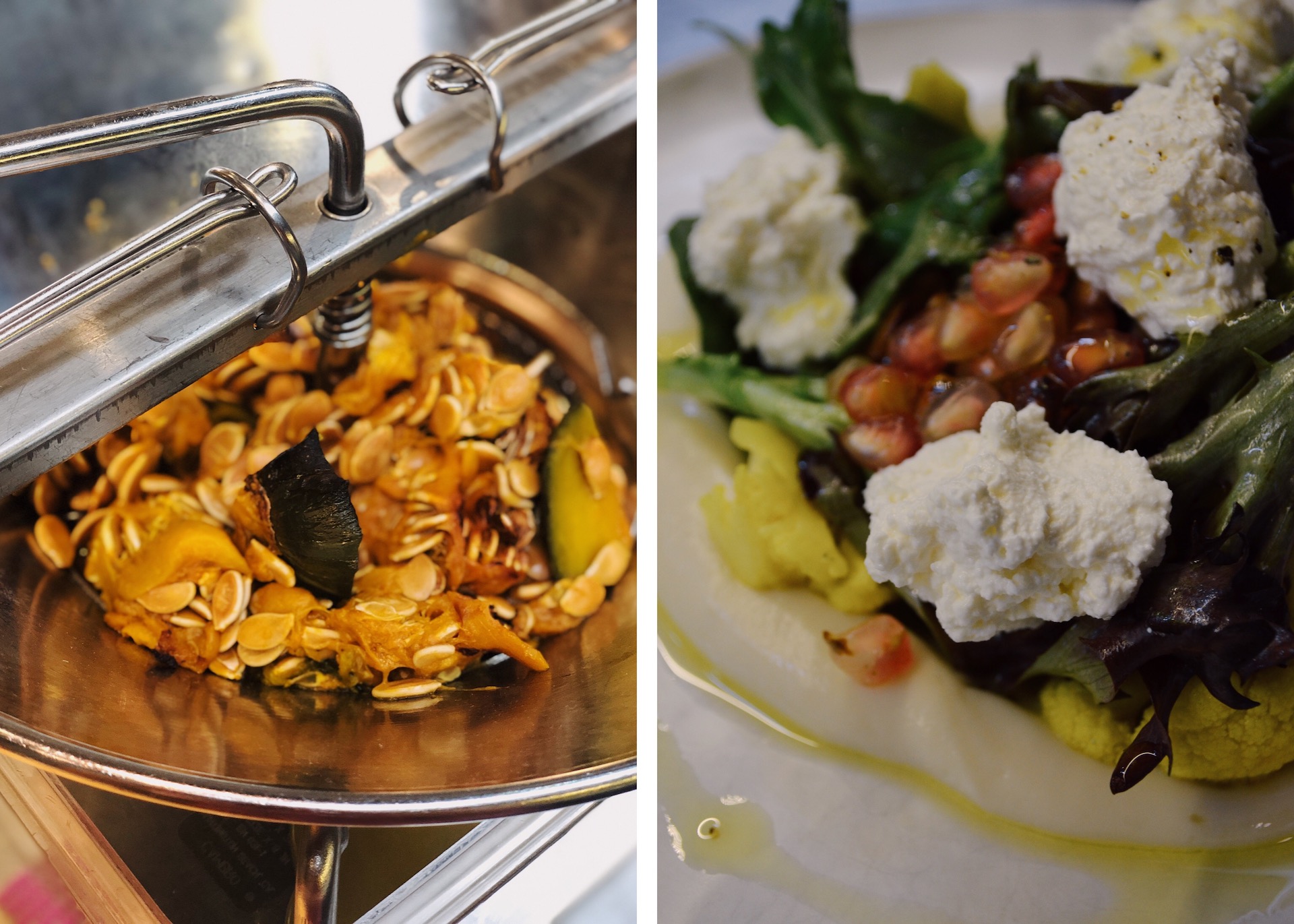 What were some of the challenges you faced when you started implementing more sustainable practices at the restaurant?
Initially, we had quite a number of our customers questioning why we stopped giving out straws. But, once we explained to them the rationale behind it, they started becoming more accepting of it.
I think it's mainly because there used to be lack of awareness & education but that's all changing now with the media getting involved.
How do you usually educate customers on the zero/low-waste lifestyle?
We have posters from Zero Waste about refusing plastic straw. We also indicate on our menus that we do not serve straws anymore as part of our journey towards being more environmentally-friendly.
Do you think your education efforts have been successful?
I think we have done quite well, especially for our regulars who come every morning for their coffee! We have managed to persuade a good portion of them to bring their own cup or at least enjoy their coffee in a glass before heading off to work.
For customers who contact us on social media platforms about takeaway orders, we also inform them to BYO containers if they would like to so as to minimize whenever we can.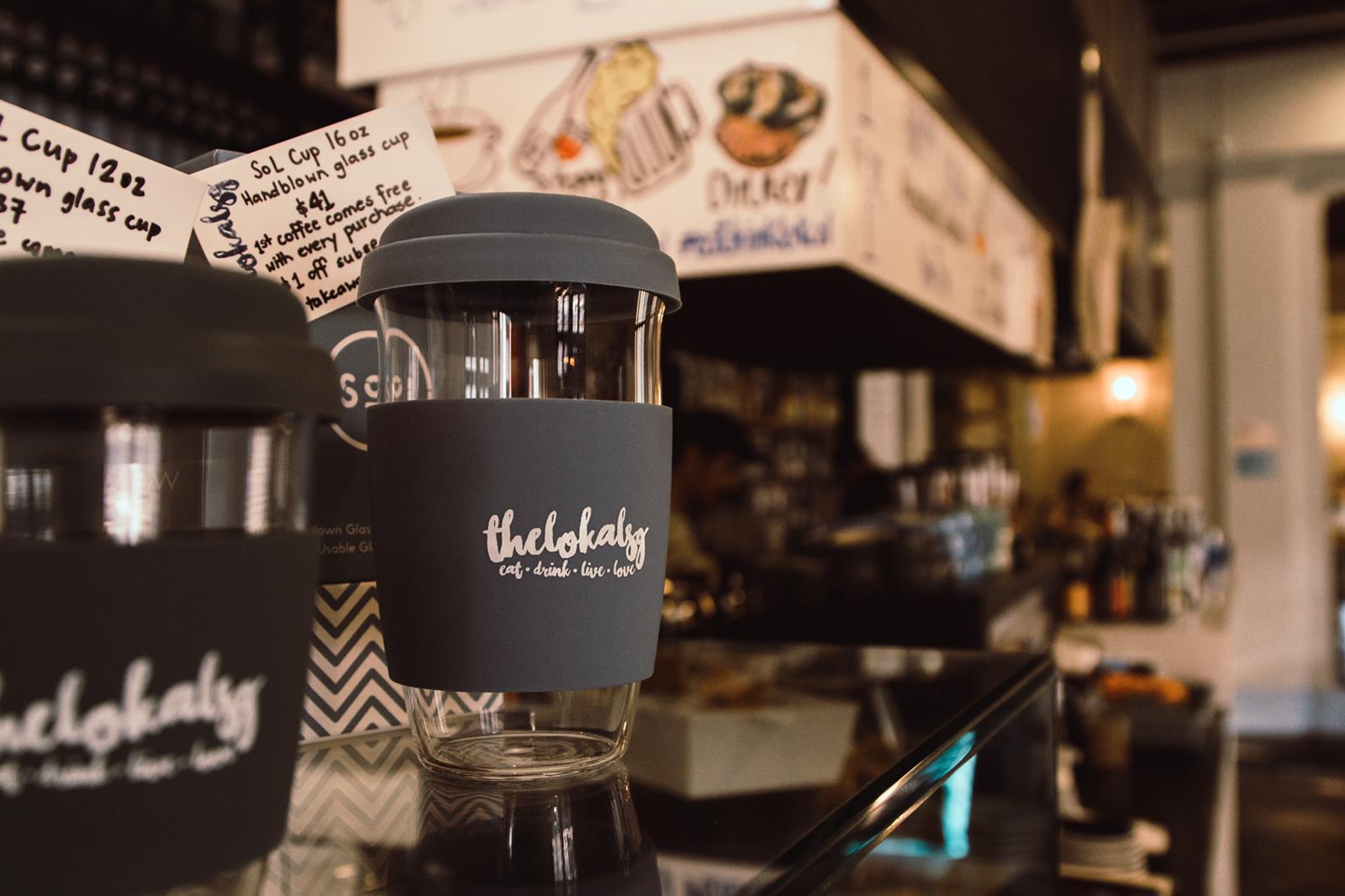 Generally, what do customers think about your sustainability initiatives at The Lokal? Does it appeal to them?
Our BYO initiative is quite well-received with our customers as we offer $1 off their food / drink when they bring their own container. We believe that the discount does help entice our customers to cultivate the habit of bringing their own cup.
In general, the younger crowd is definitely more interested in sustainability. It's usually the older crowd that tend to question why we stopped giving out straws automatically.
What are your plans for the future in terms of sustainability at the restaurant?
We would love to one day be able to cut out cling film as that's what we mostly use to keep our fruits, vegetables & meats fresh but it's hard to do so without suitable alternatives. Hopefully there'll be more options in the future that are suitable for restaurants to use.
Lastly, do you have any advice for businesses who are thinking of implementing sustainable practices?
Don't waste any more time, start taking steps towards being sustainable! Every effort counts and everyone can play a part.