[vc_row][vc_column][vc_column_text]
A few months ago, The Sustainability Project, together with Green Nudge, organized a trip to Semakau Landfill to learn more about the island, the technology used for landfilling, the process of treatment of our trash, plans for the future and even witness the amount of space we have left for our waste.
During which, we certainly learnt a lot about Semakau! It was truly an eye-opening experience. Visiting where our trash is dumped allows for a greater understanding of the need to reduce our waste and hence, reinforces the need to slowly embrace a low-waste lifestyle.
If you had yet been to Semakau, here are 8 things you might not know about our landfill!
It's 7km long and made up of 2 islands
Semakau Landfill is an island located south of Singapore. In order to get there, one would have to take a 45-minute ferry from Marina South Pier Ferry Terminal.  A rock bund, stretching over 7km long encloses a part of the sea off Pulau Semakau and Pulau Seking, creating the space for the landfill.
According to the National Environment Agency, the bund is lined with an impermeable membrane and a layer of marine clay, ensuring that leachate* from the refuse is contained in the landfill.
*Leachate is the bacteria-filled liquid that usually collects at the bottom of your garbage can. It's a pollutant that is often found in garbage tips.
It used to be inhabited!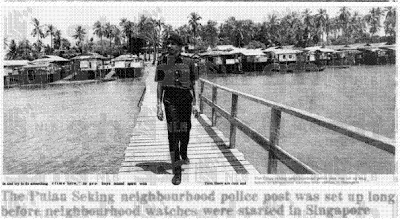 A newspaper article featuring Pulau Seking  from 10 Oct 1983
 Before Semakau Island and Seking Island became a landfill, it was home to roughly 100 people.  Houses on these islands were built on stilts and villagers were subsistence fishermen, catching fish at the nearby coral reefs. There was even a community centre, police post and a primary school on the islands.
In 1987, these people were moved out of Semakau and Seking and resettled in HDB flats in order for Semakau Island to be built.
There is little to no information on the lives of these people. Hence, it is difficult to access the possible implications of this resettlement. I would personally think that it was difficult for these fishermen to get a proper job upon resettlement and I wonder if they have successfully integrated into the Singaporean society.
It is a pity that no light was shed on their lives and whether or not they continued to thrive on the mainland, or if their lives were significantly changed upon moving to the city is a great unknown!
It's surrounded by a super massive seawall!
As previously mentioned, Semakau Landfill is actually made up of both Seking and Semakau Islands that have been made into one by building bunds. Bunds are actually seawalls that go all the way down to the sea bed. This is also the reason for Semakau's odd shape.
The seawalls go down to the shallowest part of the sea bed, roughly 20m deep. An impermeable geo-membrane is used to line the walls, preventing the ash or leachate from seeping out.
A mangrove was also planted at an area outside of the seawalls. Before placing the geomembrane, most of the plants persistent, and they tried again, planting 400,000 saplings with the help of volunteers.
Today, the lush mangrove is an indicator that the water outside of the seawalls is clean.
Dumping Ground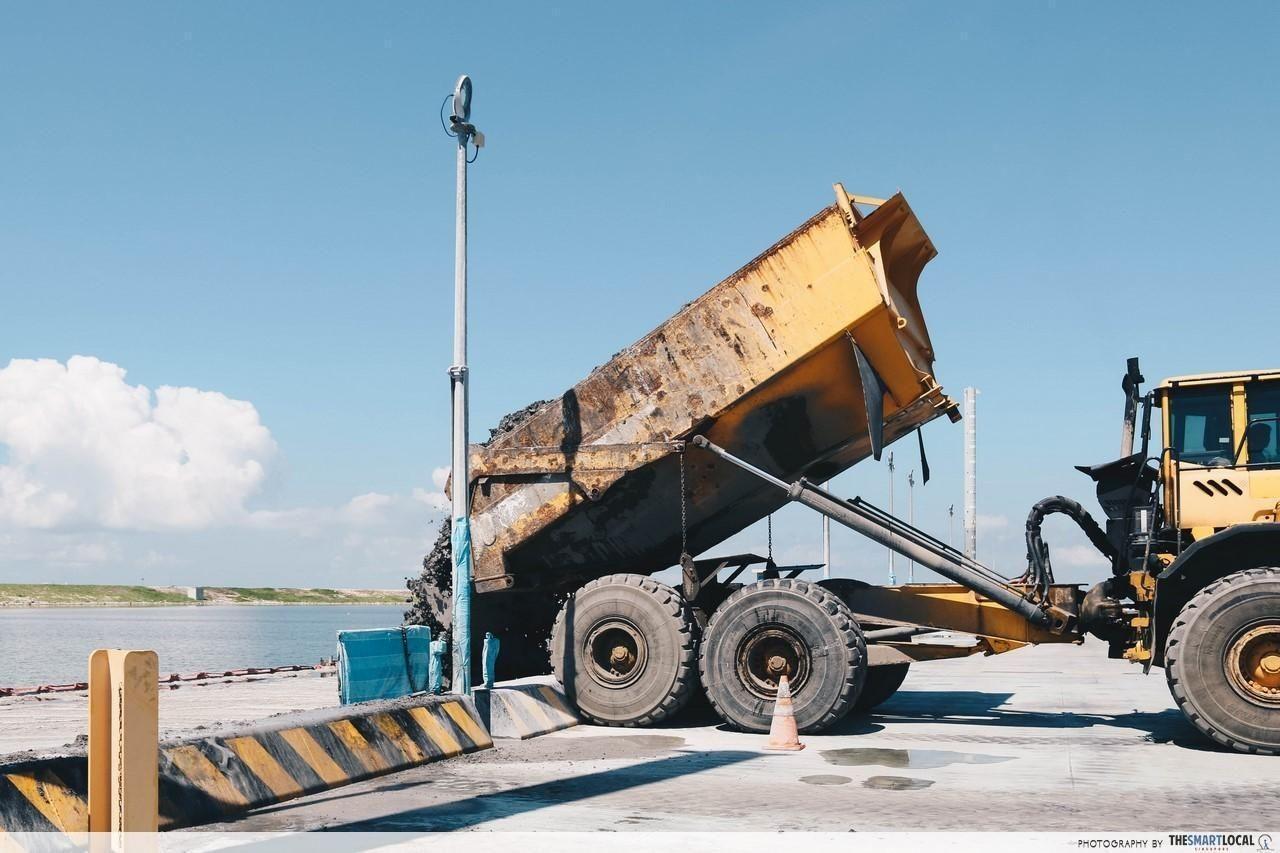 Picture from The Smart Local 
In the past, the island was split into various cells. However, after half of the island was full, Singapore's previous Minister for Environment, Vivian Balakrishnan decided that to save money, a floating platform was to be used instead of building sea walls (for trucks to empty the ashes into the cells) to section off the areas.
Now, Trucks carry the ashes to the dumpsite and go onto a floating platform (which moves as sections are filled). Overflowing water moves into pipes located on the sides of the sea walls. The water is pumped to the water treatment plant located on the island before it is pumped back out into the sea.
Once full of ash, the pipes are closed off before cells are filled with clay, soil, seeds and insect eggs. This allows it to be covered in green.
You can see this dumping in action in this video by Nas Daily on youtube!
They found supposedly extinct coral reef.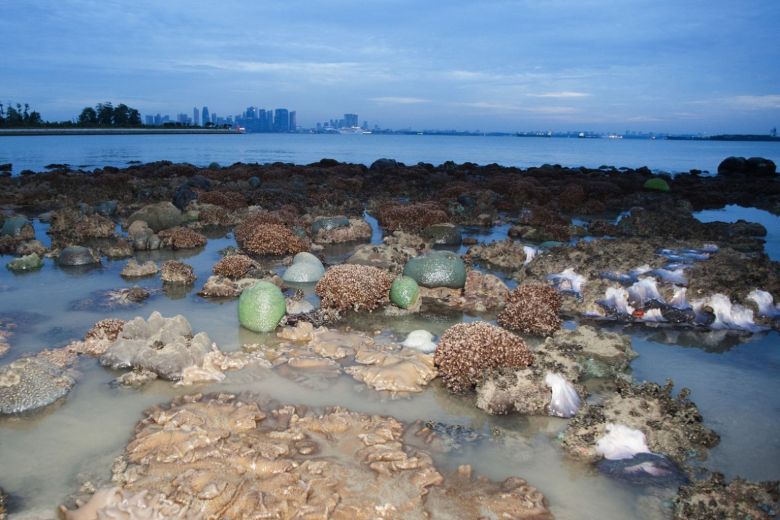 Image of coral reef taken from The Straits Times
In order to use a cell, fishes are removed by employing individuals to fish out as many fishes as they can over the course of a year. In addition, divers were employed to remove coral reefs.
These coral reefs are placed in a Marine Park located in Sisters islands. During this, they found 1,408 types of coral and 4 of them were thought to be extinct.
To this day, not all fishes have been fished out, so fishes eventually die due to the toxicity of the ashes. In addition, one has to think if moving the corals was actually a good conservation effort, or if moving them out of their natural habitat is against conservation.
It's more than just a place to dump ashes.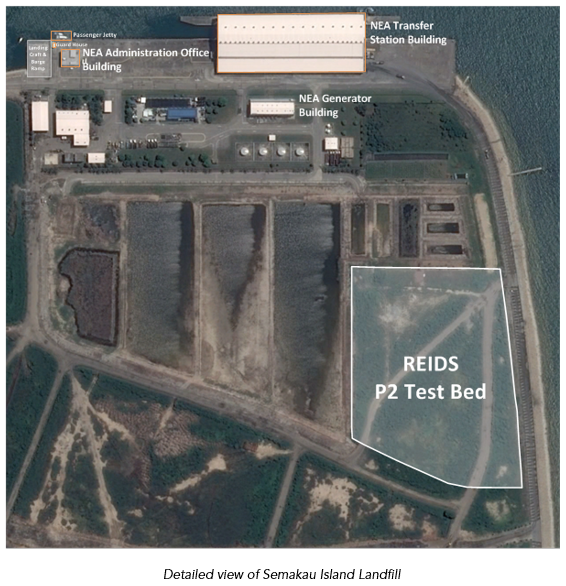 There are also fish farms around the island. One of them is on land, a small place where fish fries are grown. And another, where fish is bred and grown to be sold locally. There is also a solar and natural energy plant by NTU REID!
It's running out of space!
When it opened in 1991, it was predicted that Semakau will be able to hold Singapore's incinerated waste till 2045.
However, since 1999 and with globalization, more trash is generated daily. This is because more items are imported, meaning more packaging waste is also brought into Singapore. Now, Semakau is expected to be full by 2035.
Because of this, NEA and MEWR are now campaigning for Singaporeans to go Zero-Waste and encouraging Singaporeans to minimize their waste.
The most expensive road in Singapore 
The building of Semakau Landfill cost the government a total of SGD600 million. Thus, roads on Semakau (Which are the top of the sea walls), have been dubbed, "The Most Expensive Road in Singapore'.
Due to its hefty price tag, expanding Semakau or even building a new landfill is the last thing the Singapore government wants to do in the near future. Henceforth, the Singapore government is now trying to change consumer behaviour…but is it too late?
With that said, why not learn all of these things firsthand? We will be organizing another trip to Semakau Landfill soon! So keep your eyes peeled!
[/vc_column_text][/vc_column][/vc_row]