Imagine being able to help to restore a forest, just by searching something on the Internet. How is that even possible? Well, look no further! The answer is Ecosia – a search engine that plants trees with its advertisement revenue.
Every month, Ecosia donates at least 80% of their profits to tree planting programmes. With a mission to plant 1 billion trees by 2020, we delve further into how this search engine works and what you can do to help them achieve their mission.
How does it work?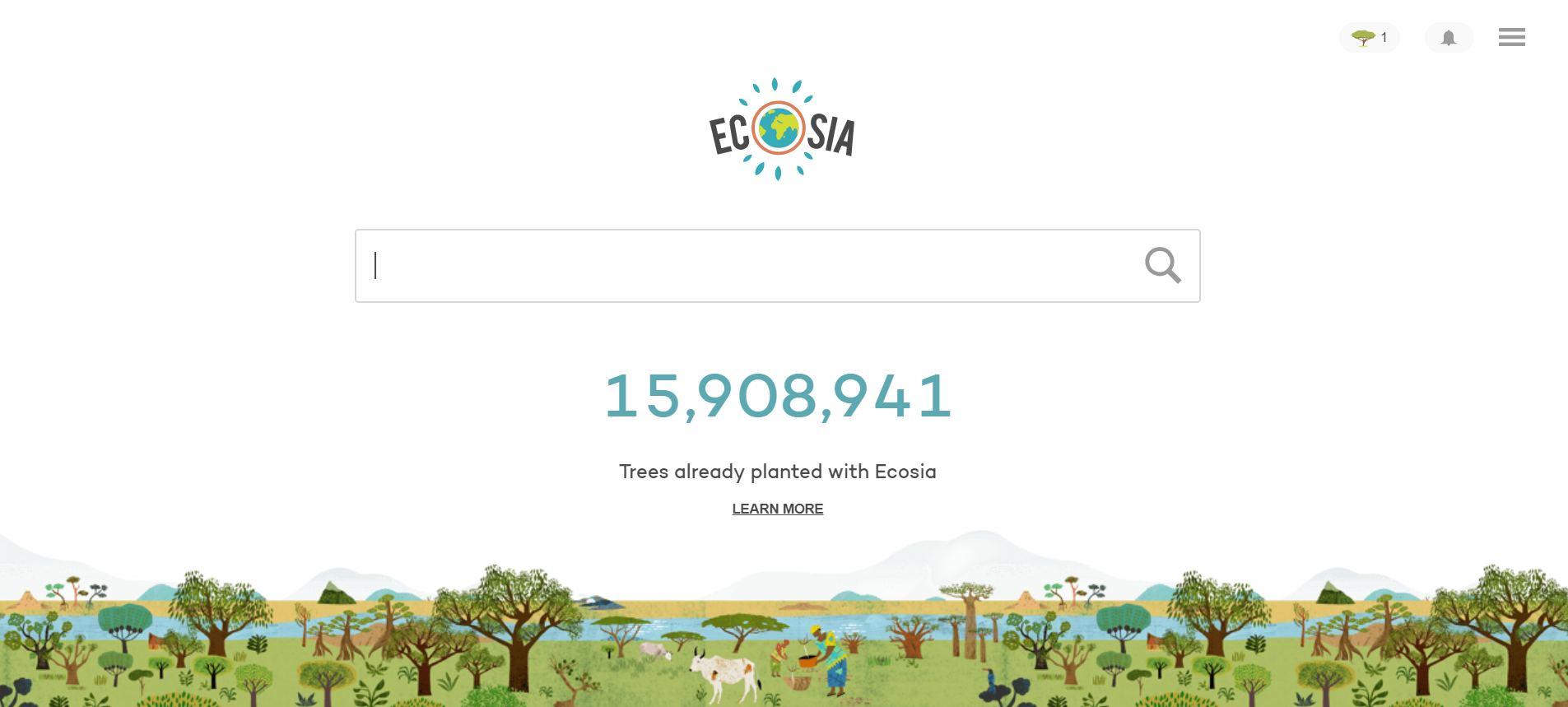 All it takes to get started is by searching anything you want on their search engine. All of Ecosia's search results are powered by Bing which is US second largest search engine owned by Microsoft.
The first few results that you obtain which are indicated "Ad" are the advertisements that help Ecosia generate revenue. By clicking on those results indicated with "Ad", you can help to increase Ecosia's revenue!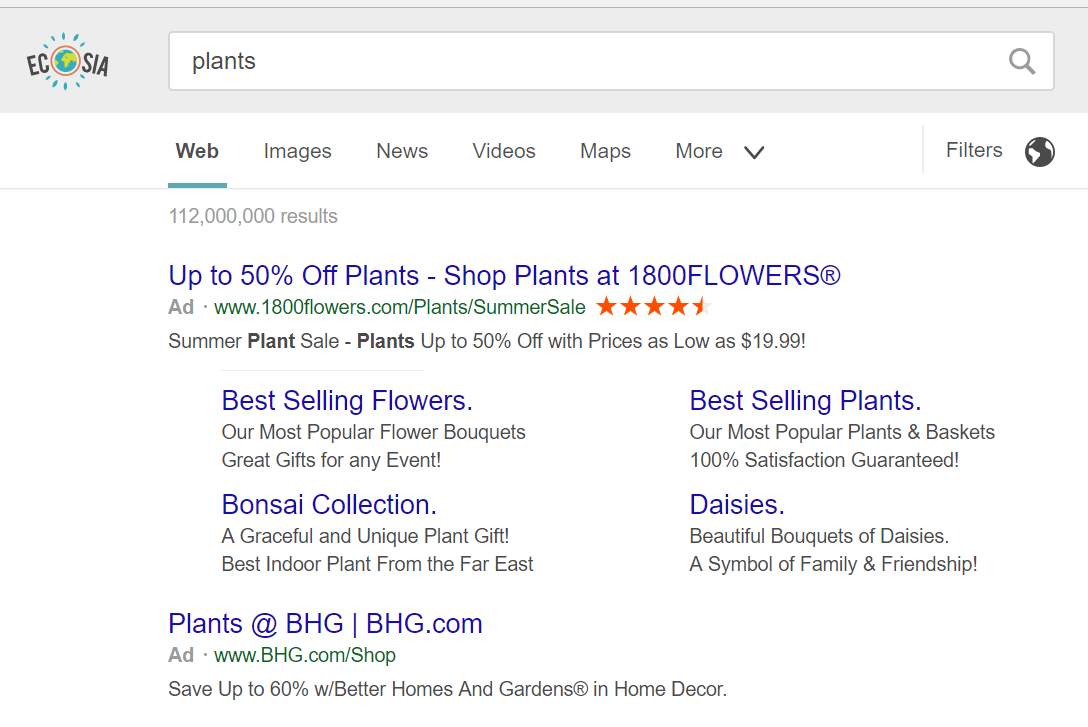 How many trees have I planted?
On the top right-hand corner, you will notice a tree counter. The tree counter indicates the number of searches that you have performed with Ecosia. Since not every user will click on an advertisement, Ecosia earns an average of 0.5 EUR cents per search.
Hence, it takes an average of 45 web searches to fund the planting of a tree as it costs about 0.22 EUR cents to plant one tree!
Where are the trees being planted?
Ecosia looks to support projects in the 25 most threatened forest ecosystems, otherwise defined as biodiversity hotspots. To classify as one, a region must meet the following conditions:
At least 1,500 species of vascular plants (>0.5% of the world's total) are endemic
At least 70% of the original natural vegetation has been lost
Hence, through this approach, Ecosia has identified 35 biodiversity hotspots as locations where it wants to plant trees. A few examples of these regions are Indonesia, Tanzania, Madagascar and Peru. Read more about the specific tree projects here!
How transparent are they?
Every month, Ecosia will issue a financial report detailing their total income for the month and the amount used to invest in their tree planting efforts (As shown below)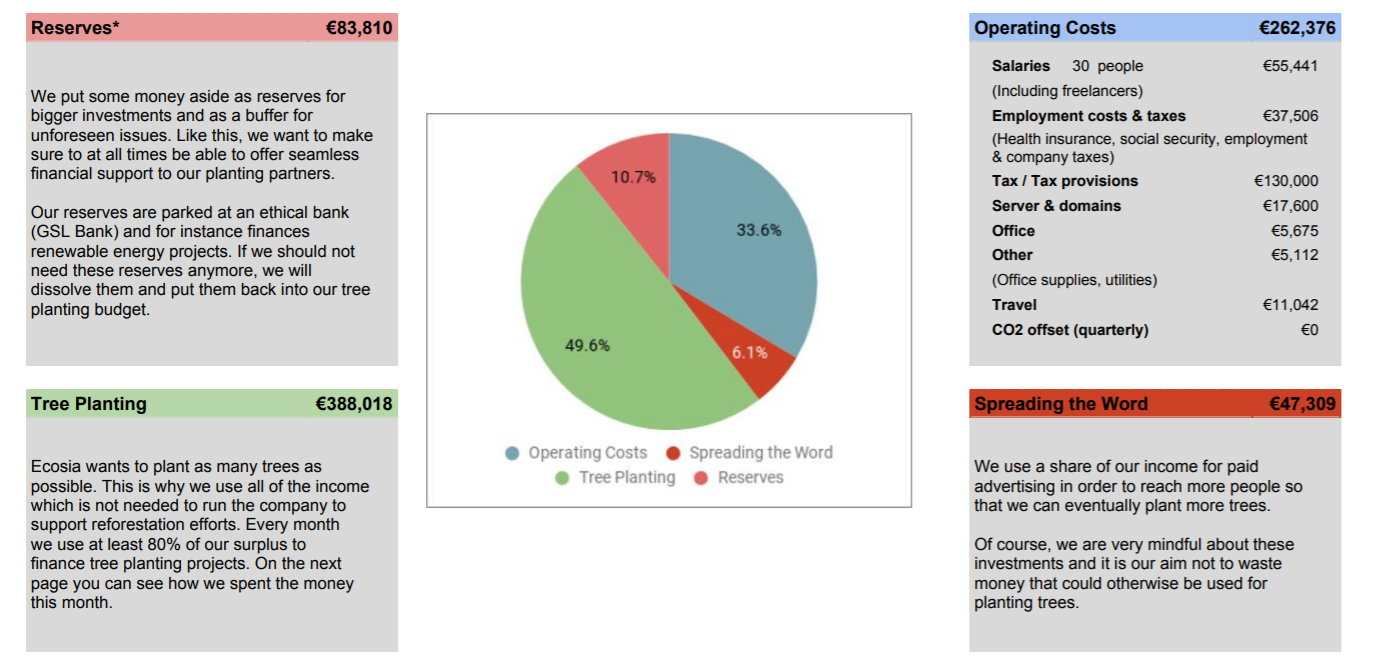 They also provide information about the payment for various tree planting projects and the number of trees that are being planted.

What is the current impact of Ecosia?
As of November 2017, Ecosia has planted over 15 million trees!

What can I do?
It is simple! Just make Ecosia your default search engine! Find out how to do so here.