Have you heard of IKEA's sustainable Living Home Tour?
When we say "IKEA", the first word that comes to everyone's mind is – Meatballs! Yes, IKEA is known for introducing Swedish food (our favourite!) and interior design to Singapore.
But do you know, IKEA is also one of the top leaders in driving sustainability efforts? By 2020, the IKEA group aims to run its entire business on renewable energy and produce as much renewable energy as it consumes! Within Singapore, IKEA has a countless number of initiatives to show their commitment towards sustainability such as being MSC certified, recycling waste to biofuel and banning the sale of plastic bags.
IKEA recently launched their IKEA's Sustainable Living Home Tour, which allows the public to experience how a family living in a 55 square room apartment can take small actions towards sustainable living. Our team was fortunate enough to have the opportunity to participate in the tour. Here are some of the products that have come to our attention as both sustainable and stylish!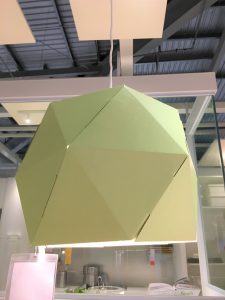 So on the first glance, you might think this is a normal lamp shade made out of polyester or steel. But when you take a closer look, it is actually made out of paper! At least 80% of this product is made of paper and it comes in other colours such as orange.
A complementary item that can match this lamp shade is a LED light bulb which you can also find in IKEA. Since 2016, all light bulbs being sold at IKEA are LED use up to 85% less energy than conventional bulbs and can last up to 20 years!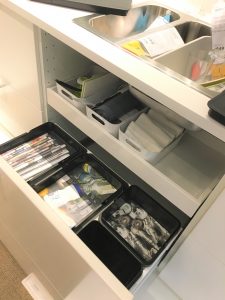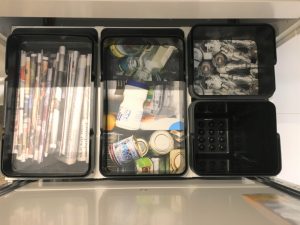 One of our favourite items would have to be the Variera/Utrusta, which is a waste sorting bins for the cabinet. As mentioned by the IKEA staff, 9 out of 10 households do not sort their waste and we believe these bins will encourage sorting and also make it easier for the household. Also, these bins are made of recycled polypropylene plastic!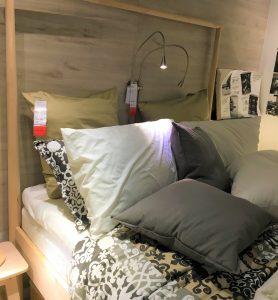 Look at fluffy pillow! Would you have guessed that they are made out of recycled plastic? The filling in these pillows from 100% recycled PET bottles and they feel the same as other pillows (Trust us, we tried it out). What a meaningful innovation!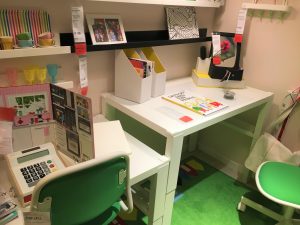 For those of you who have children, this is probably one of the most thoughtful furniture designed by IKEA. This desk allows you to adjust its height to three different levels, with the maximum height being 72cm. So, instead of having to buy a new desk everytime your child grows taller, you now have a desk that grows with your child!
Besides all these products above, IKEA has a wide variety of other products which are designed with sustainability in mind. Share with us which of their products is your favourite and why!